PEI Office
When super-green MEP design consultant Point Energy Innovations (PEI) moved into their new workspace, they wanted the ultra-efficiency of the compact space to reflect their high-performance designs,but not look like a mundane office. They envisioned an efficient, multi-functional space that was equally high on human-comfort, sustainability, design aesthetics and style.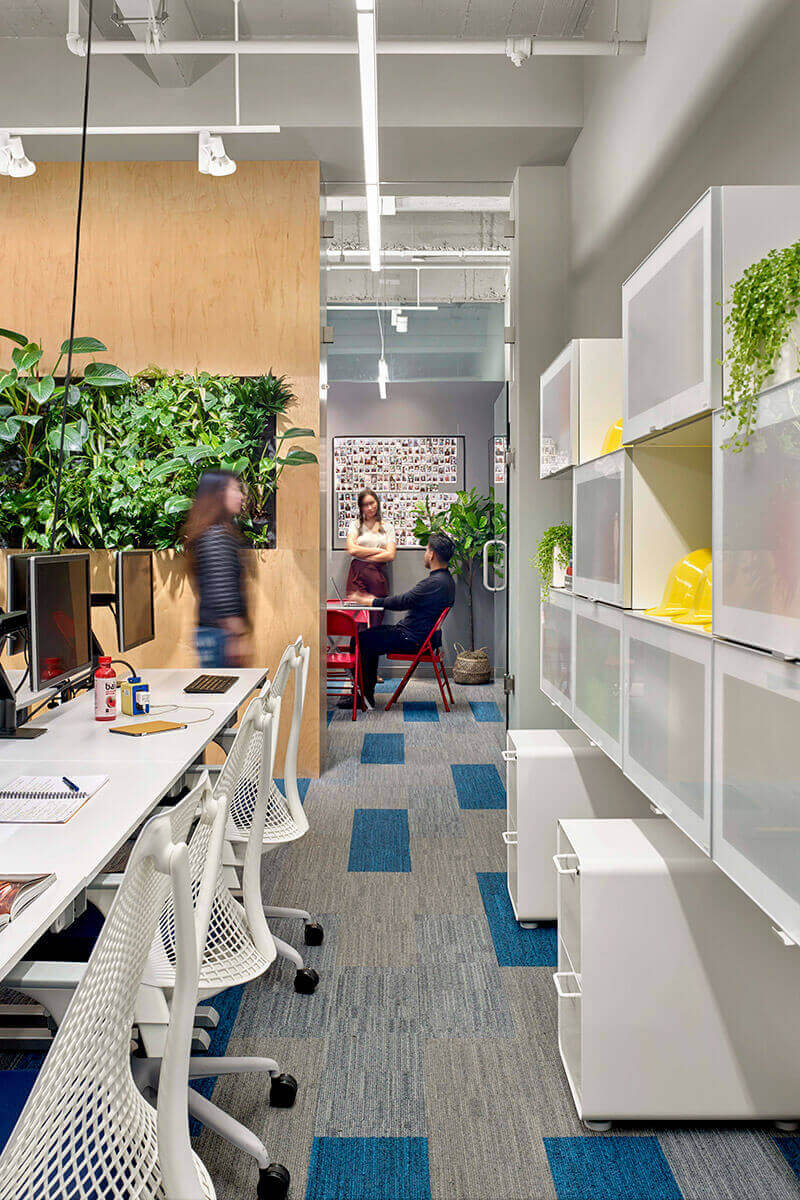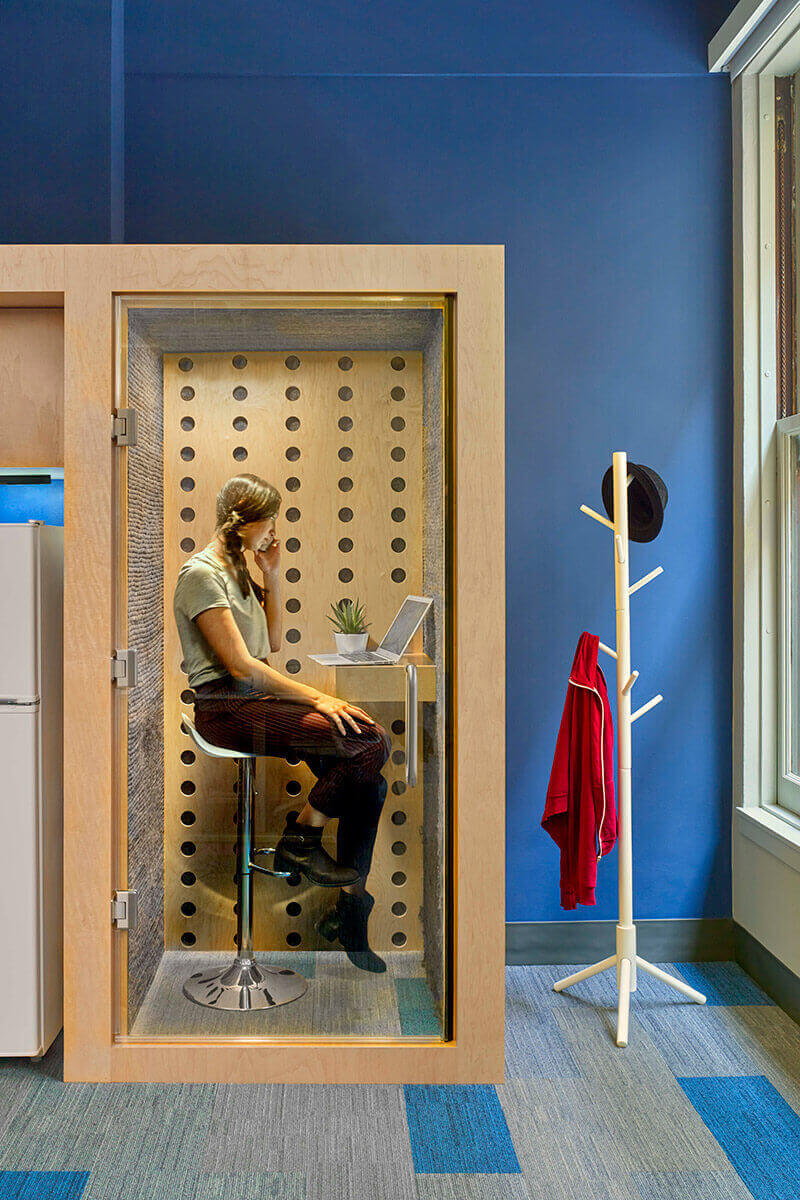 Two main organizing objects, clad in plywood, bring warmth to the space and are imbued with functional features. At one end, a small kitchenette and bespoke phone booth, lined with stacked recycled felt, anchors the open-plan office space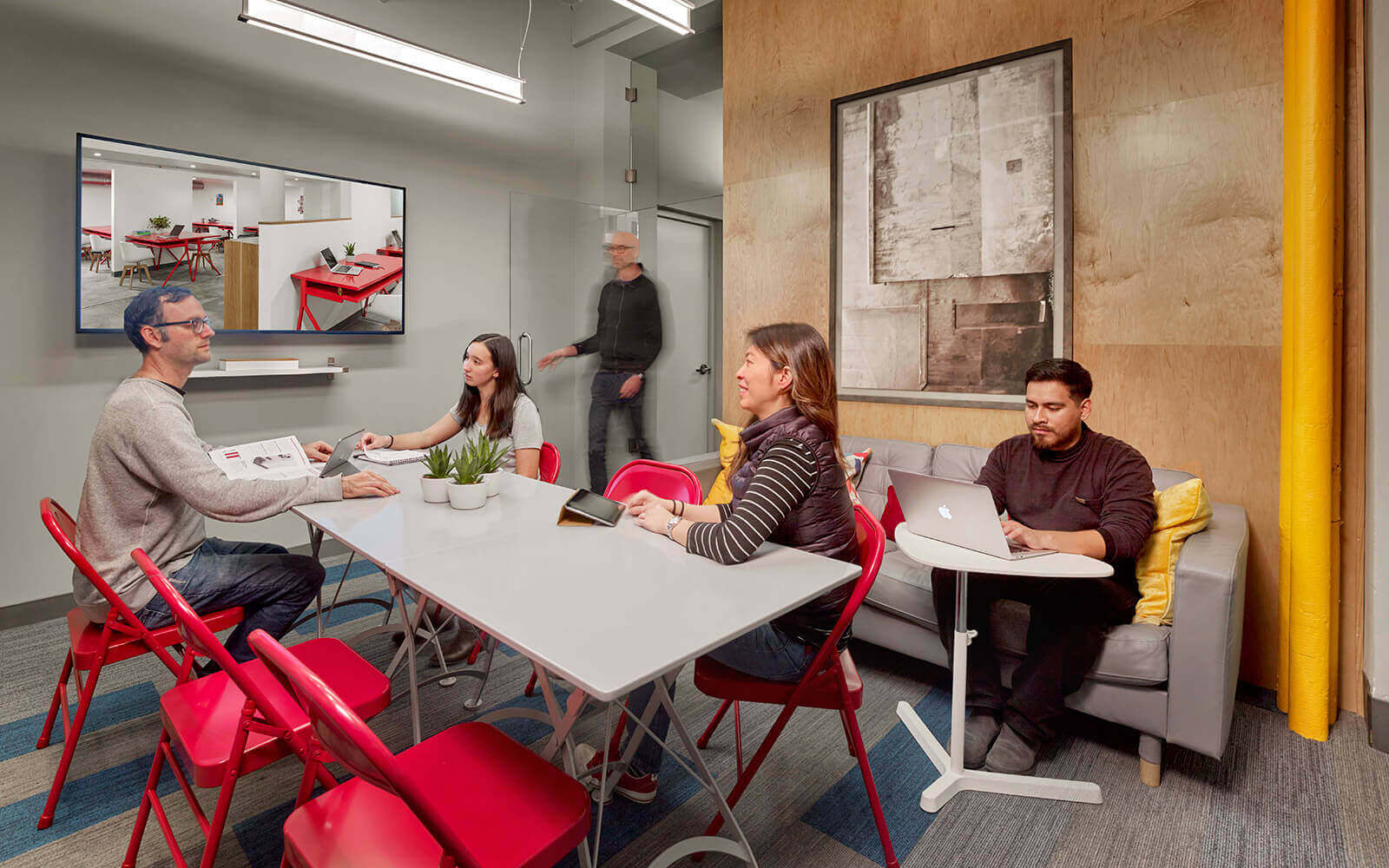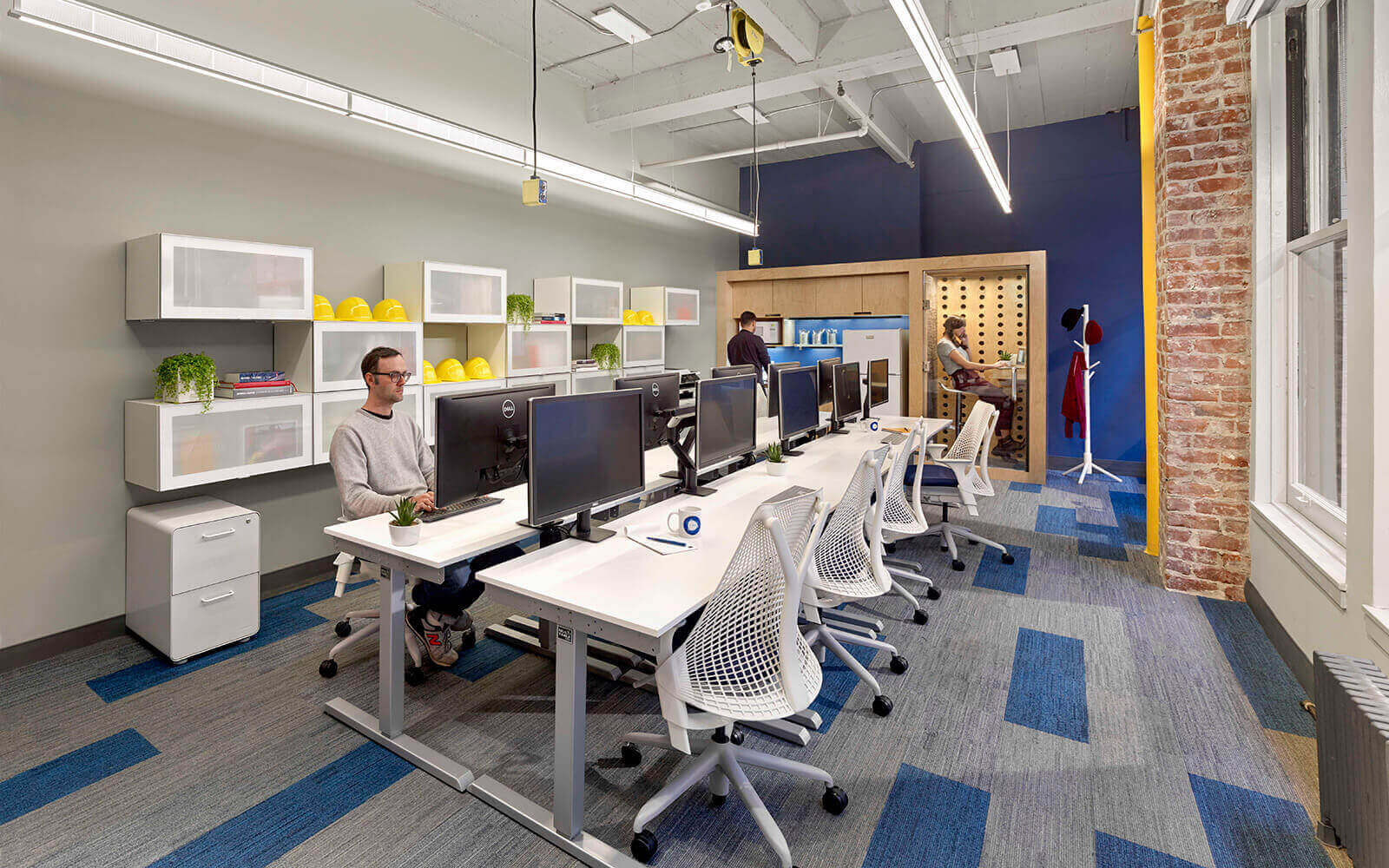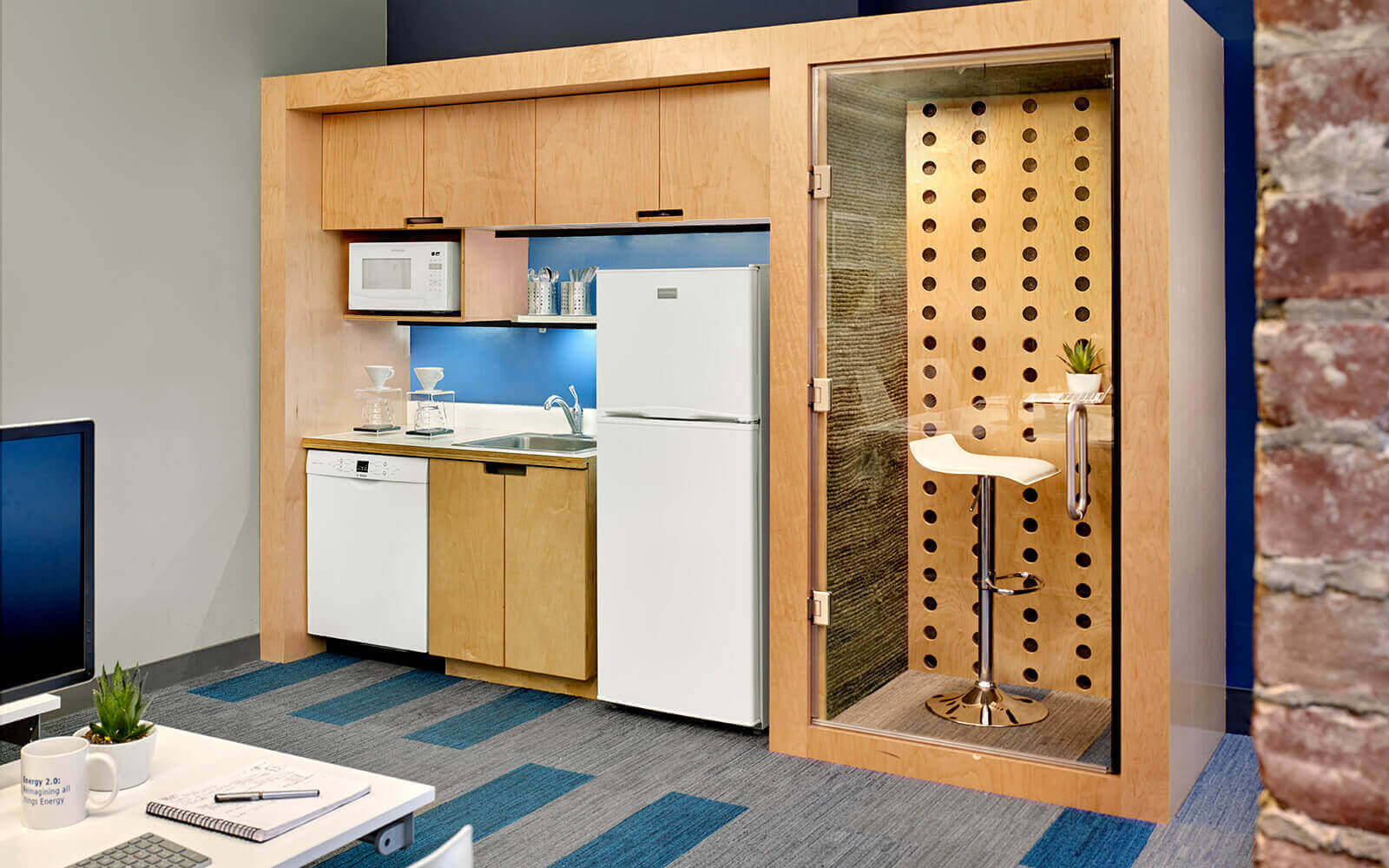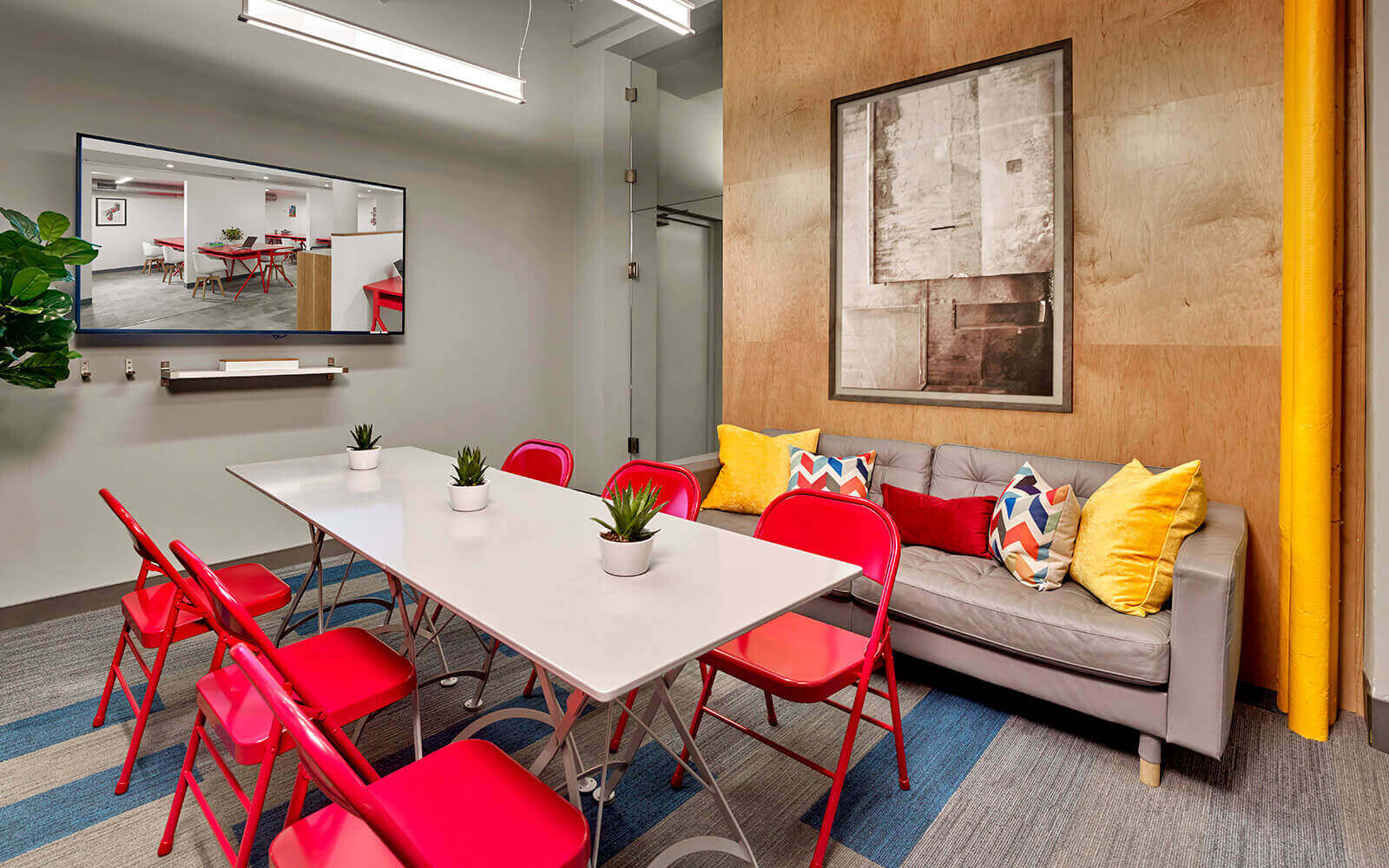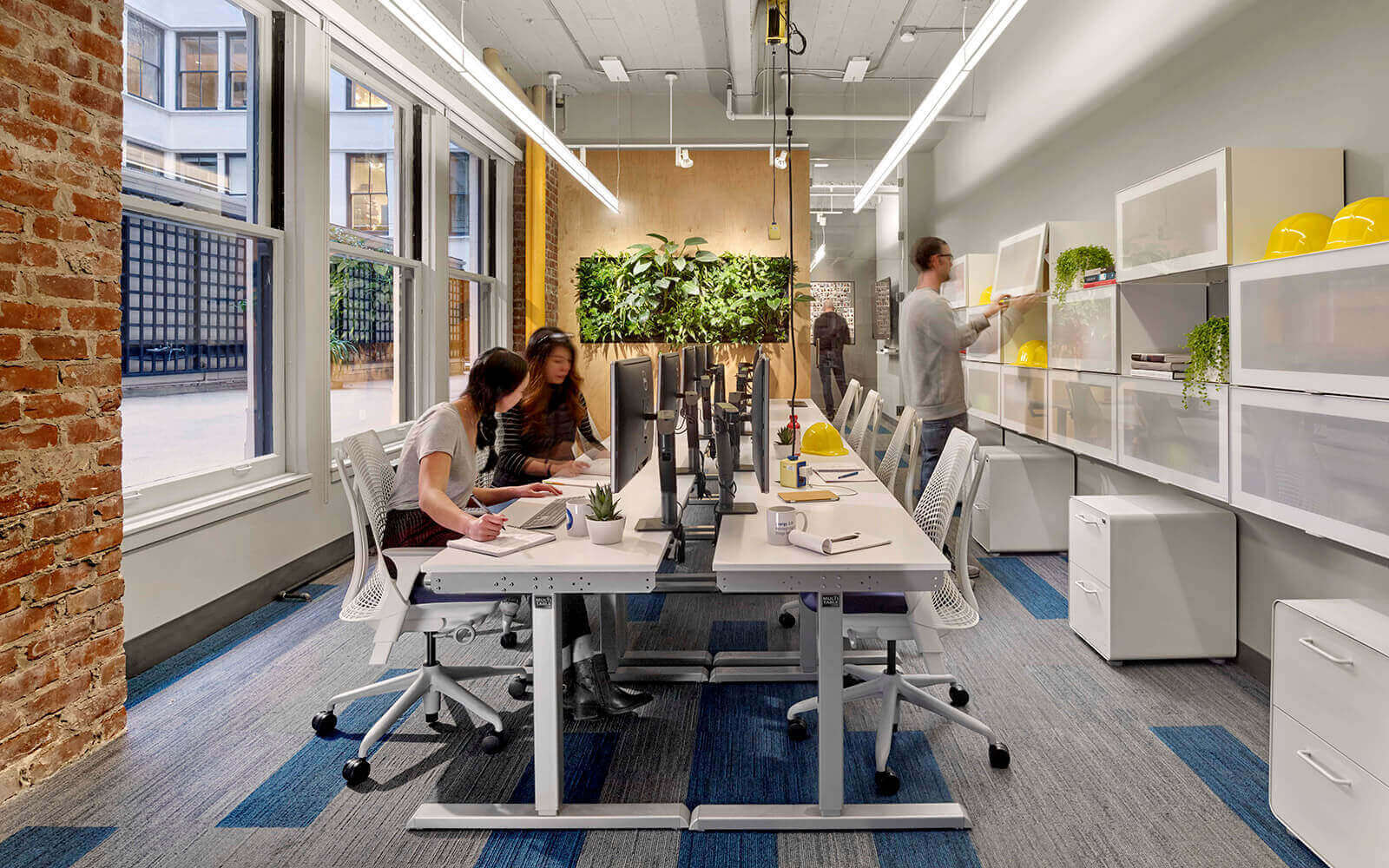 This space centers around an island of workstations that doubles as both a solid mass and a dynamic hub of activity.