Odopod Office
When this award-winning digital agency founded by three architecture graduates decided to expand their San Francisco office, they engaged Studio VARA to help them navigate the process. The agency sought a collaborative design approach to add several new elements and achieve a more flexible workspace, blending high-tech functionality and the laid-back industrial aesthetic of their historic warehouse.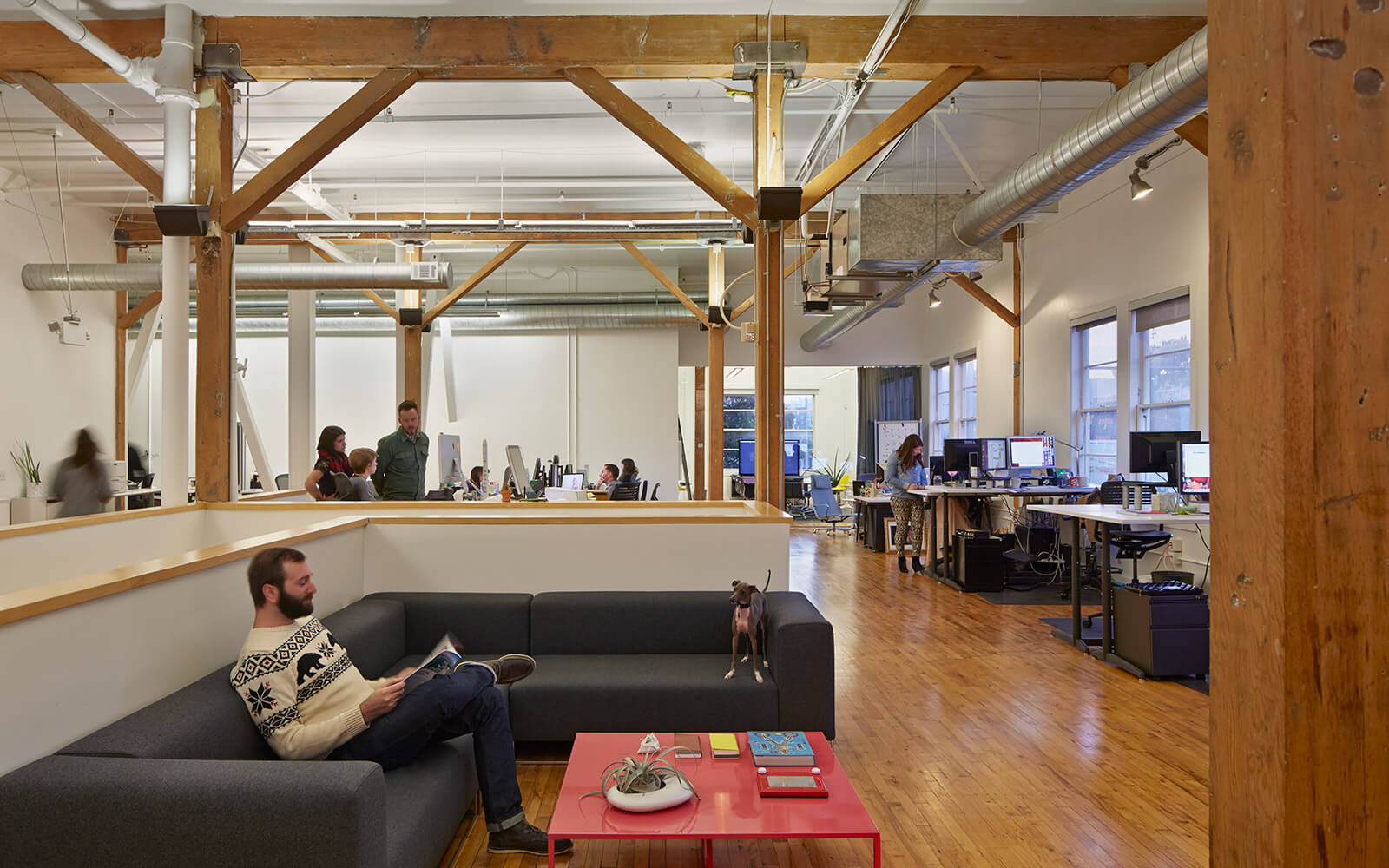 Studio VARA's design strategy relied more on subtraction than addition. We removed a hodgepodge of previous improvements, sandblasted existing brick walls and heavy timber structure, and peeled up old carpet. The result revealed a palimpsest of original details including ghost staircases, metal fire doors and original wood floors.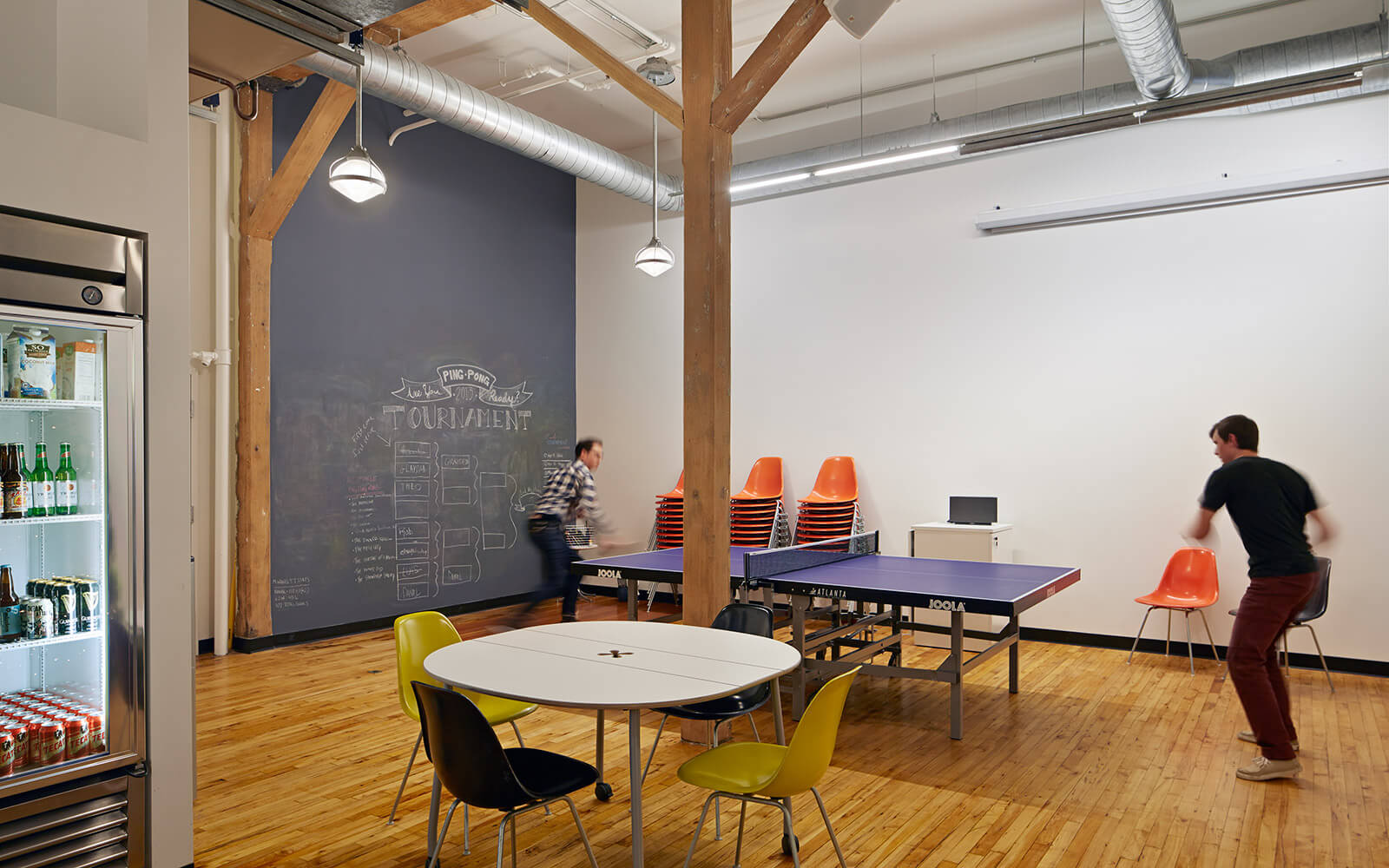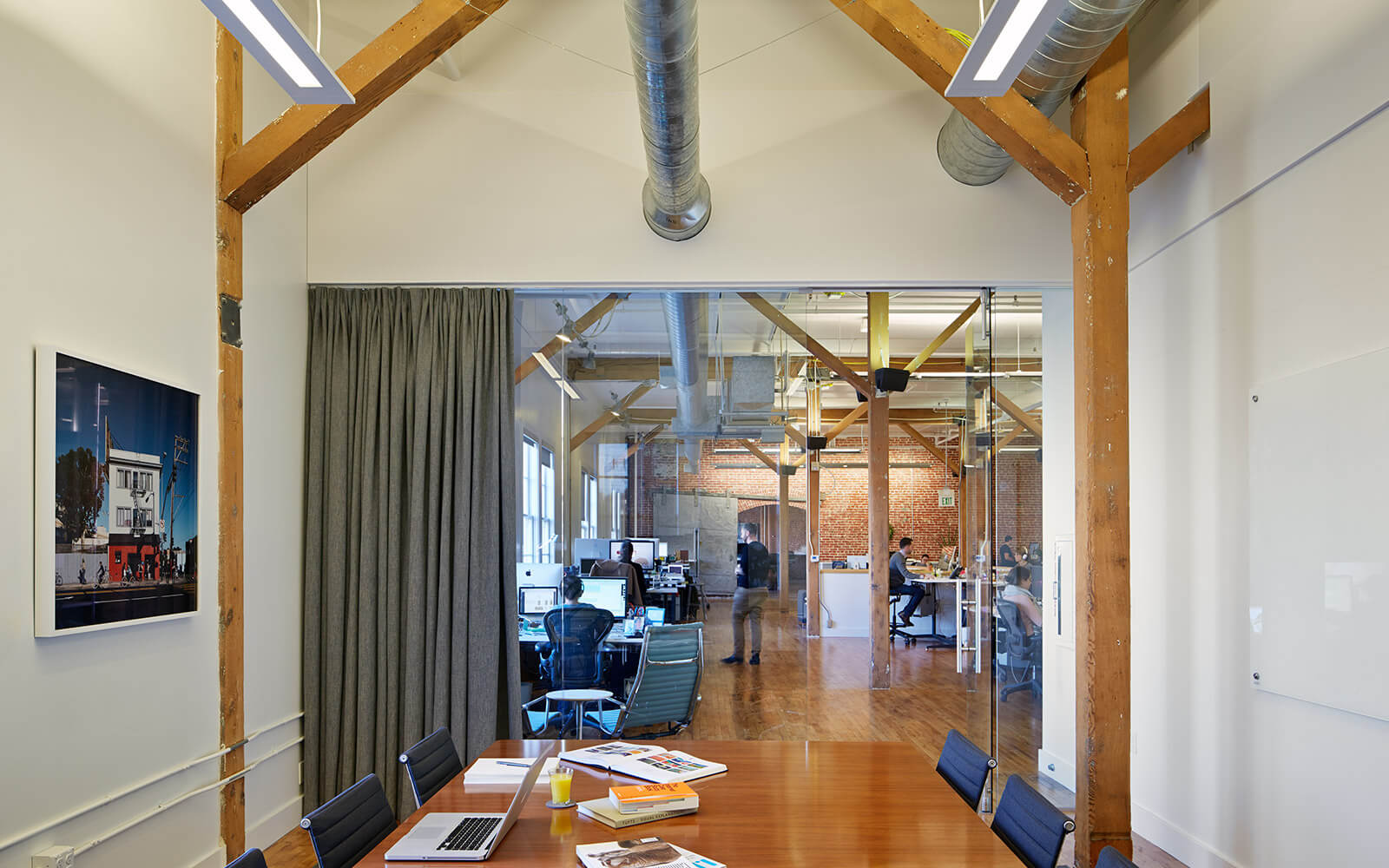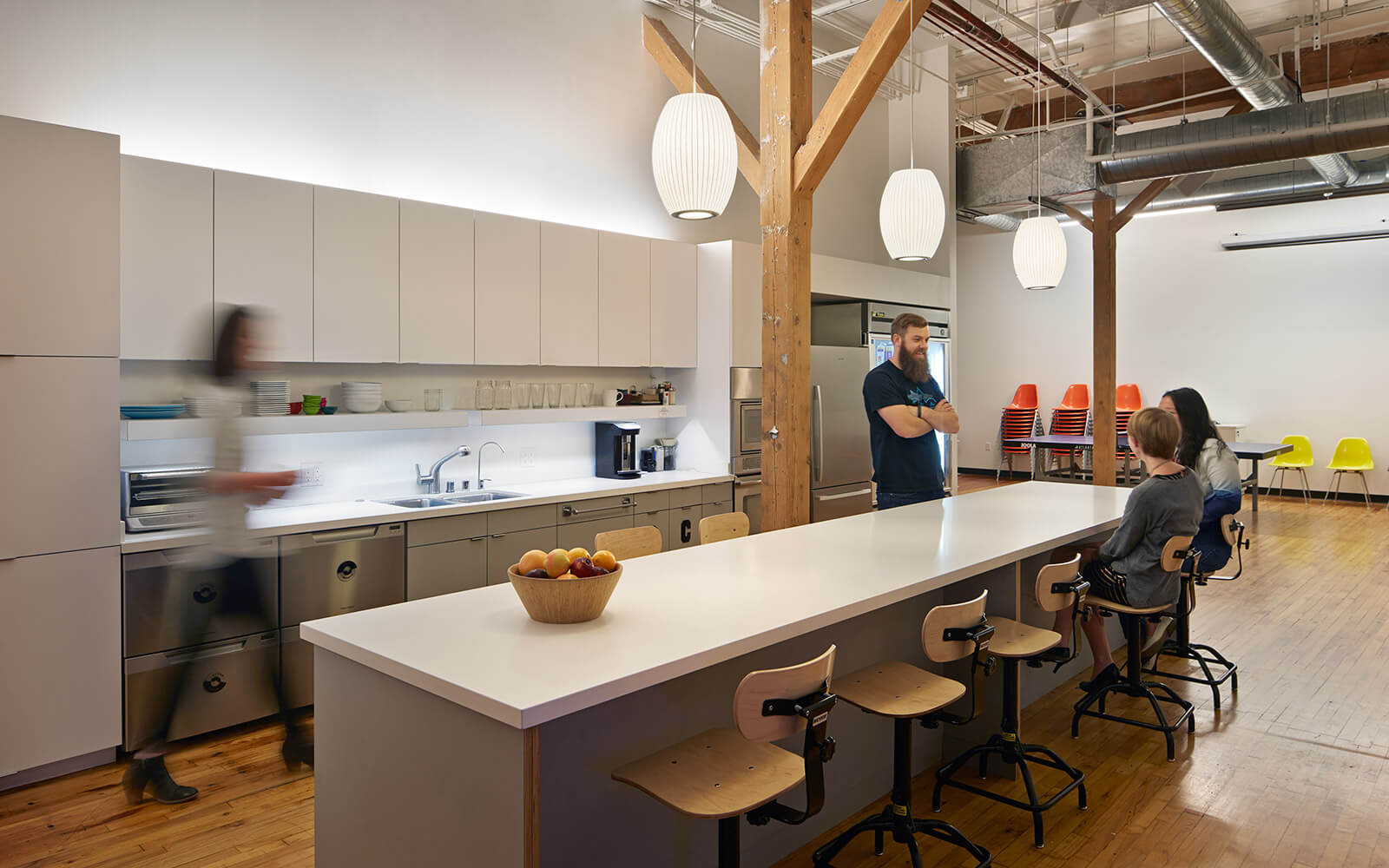 Once the office was pared down to the essentials, we layered in a few strategic architectural interventions to provide a modern counterpoint to the historic shell. A new modern kitchen and break room, glassed-in conference room, and updated meeting and support spaces outfitted in a midcentury modern style foster an open environment of serious work and playful creativity.
Studio VARA teamed with Tom Eliot Fisch to provide architect of record services and carry the project through completion.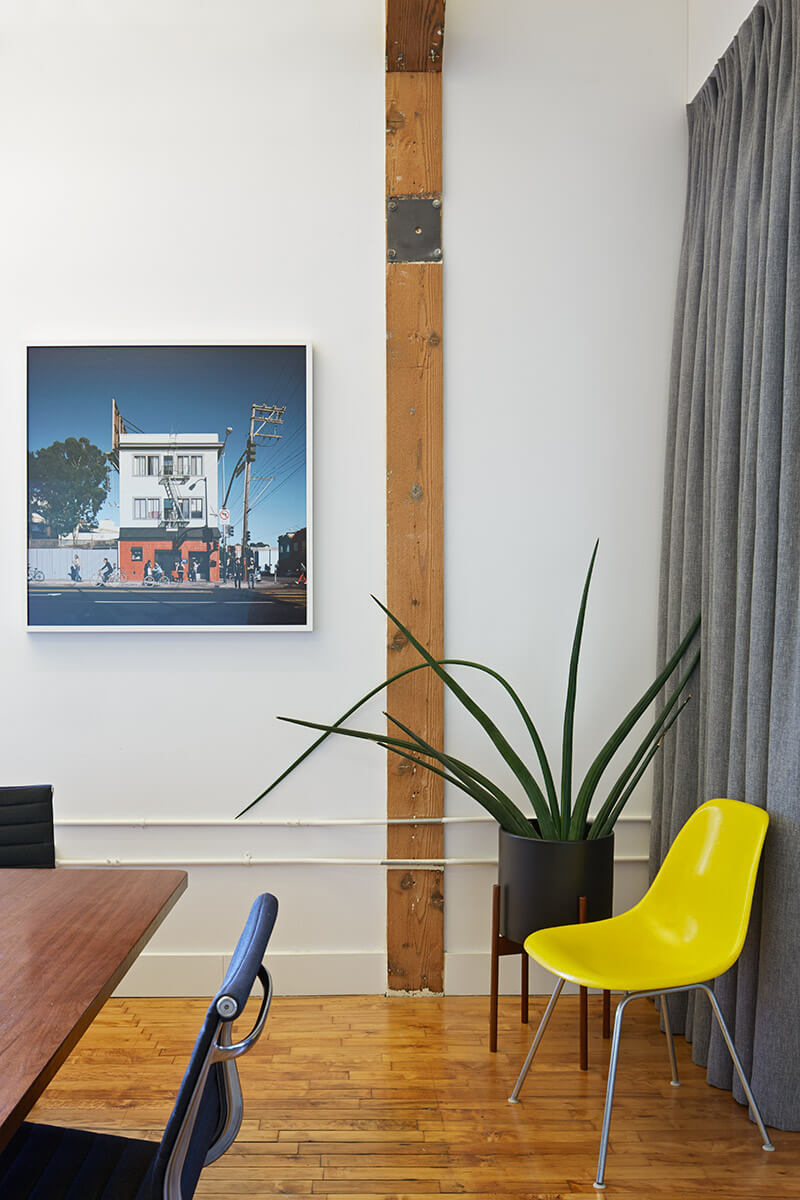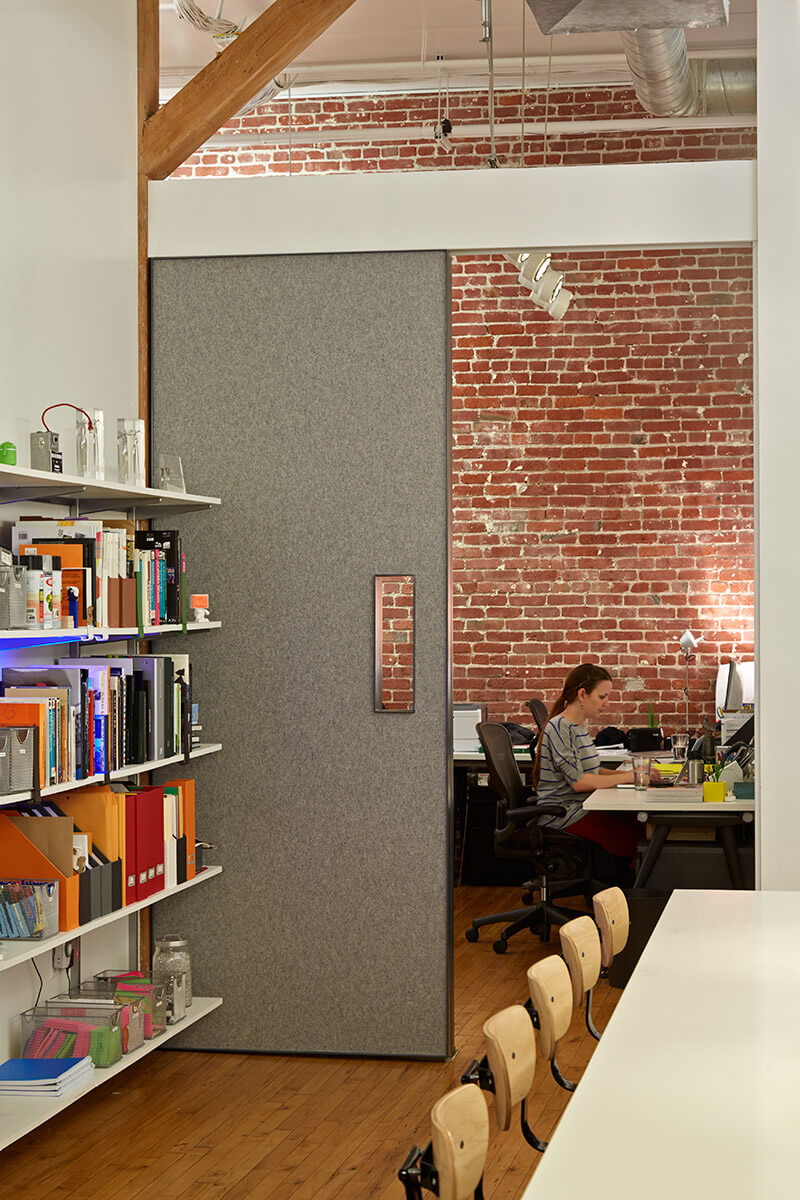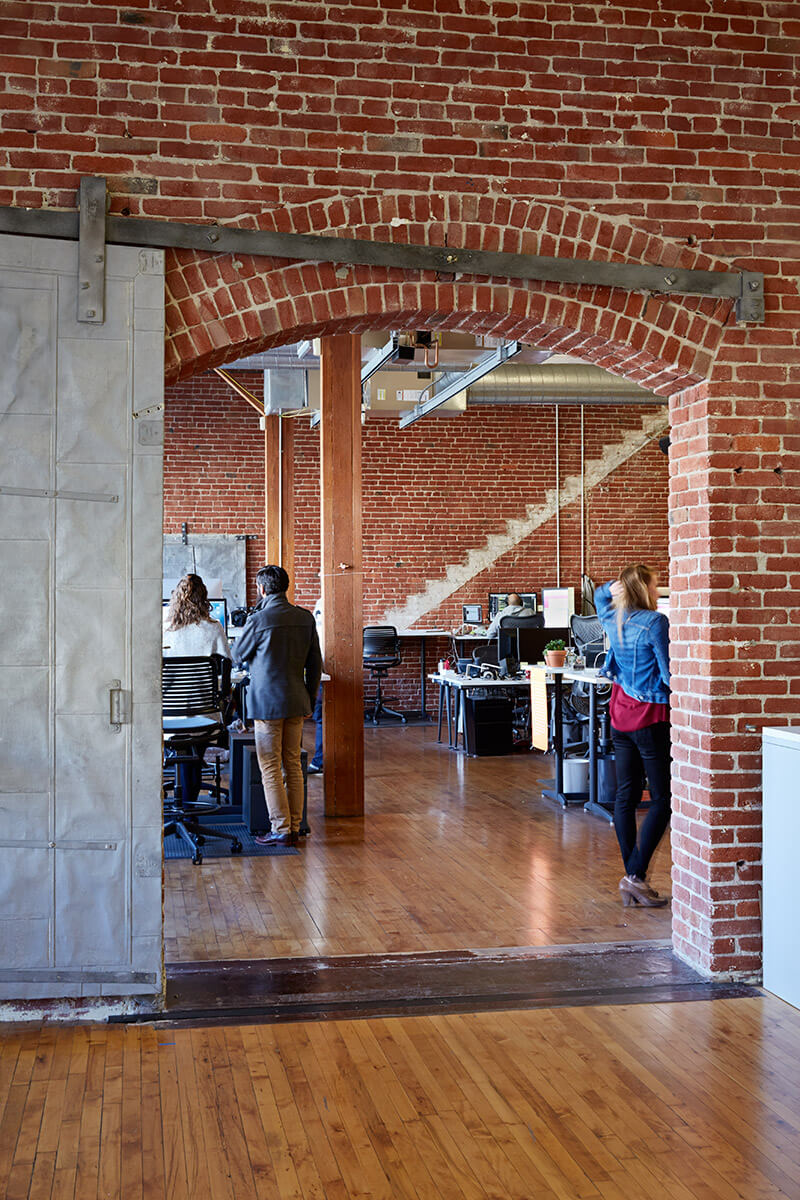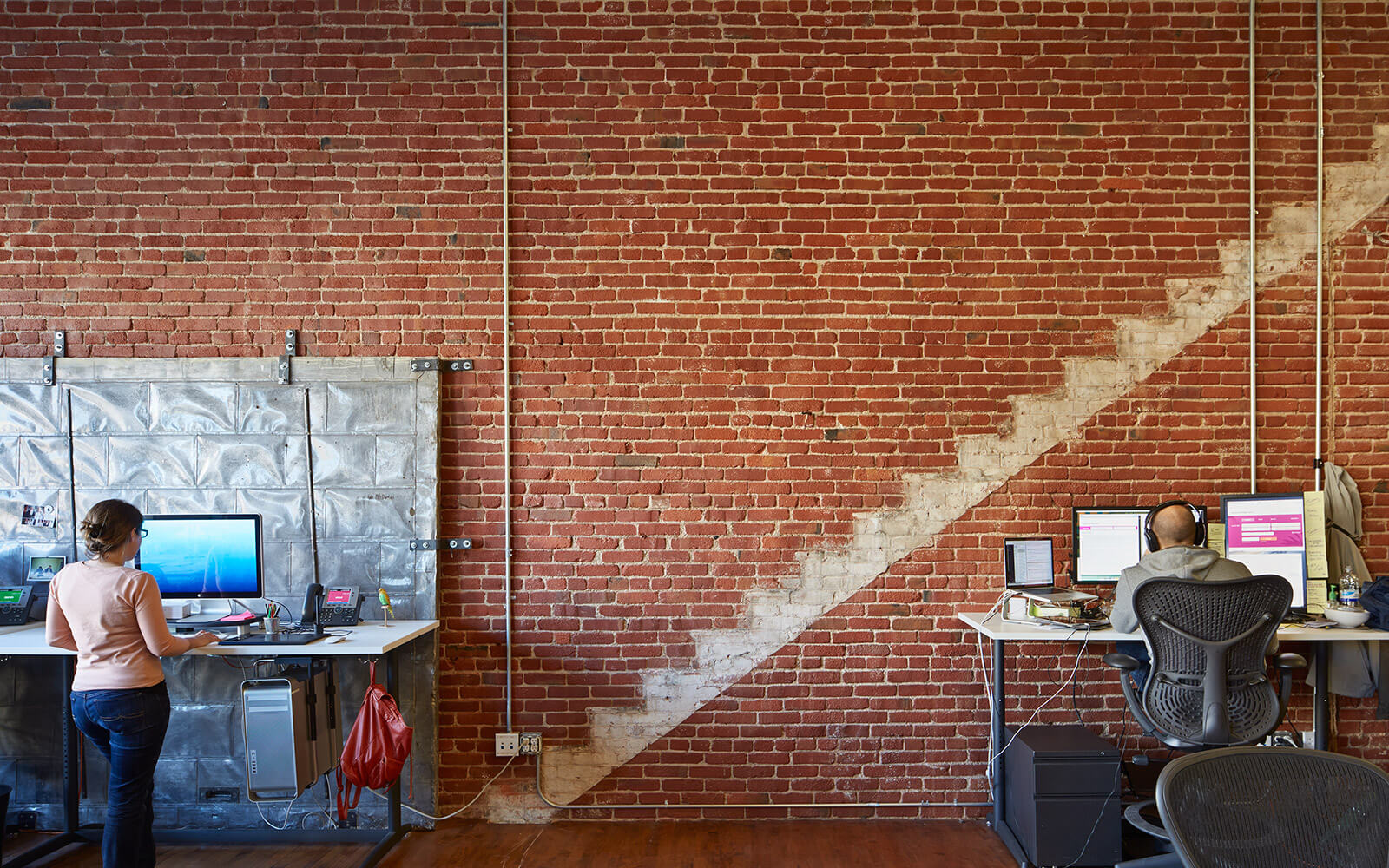 Process