St. Germain
With sweeping views of downtown San Francisco and a generous open floor plan, this 1970s Clarendon Heights home was in need of a contemporary update. Studio VARA was brought in to update the kitchen and bathrooms and freshen up finishes throughout to breathe new life into the existing structure.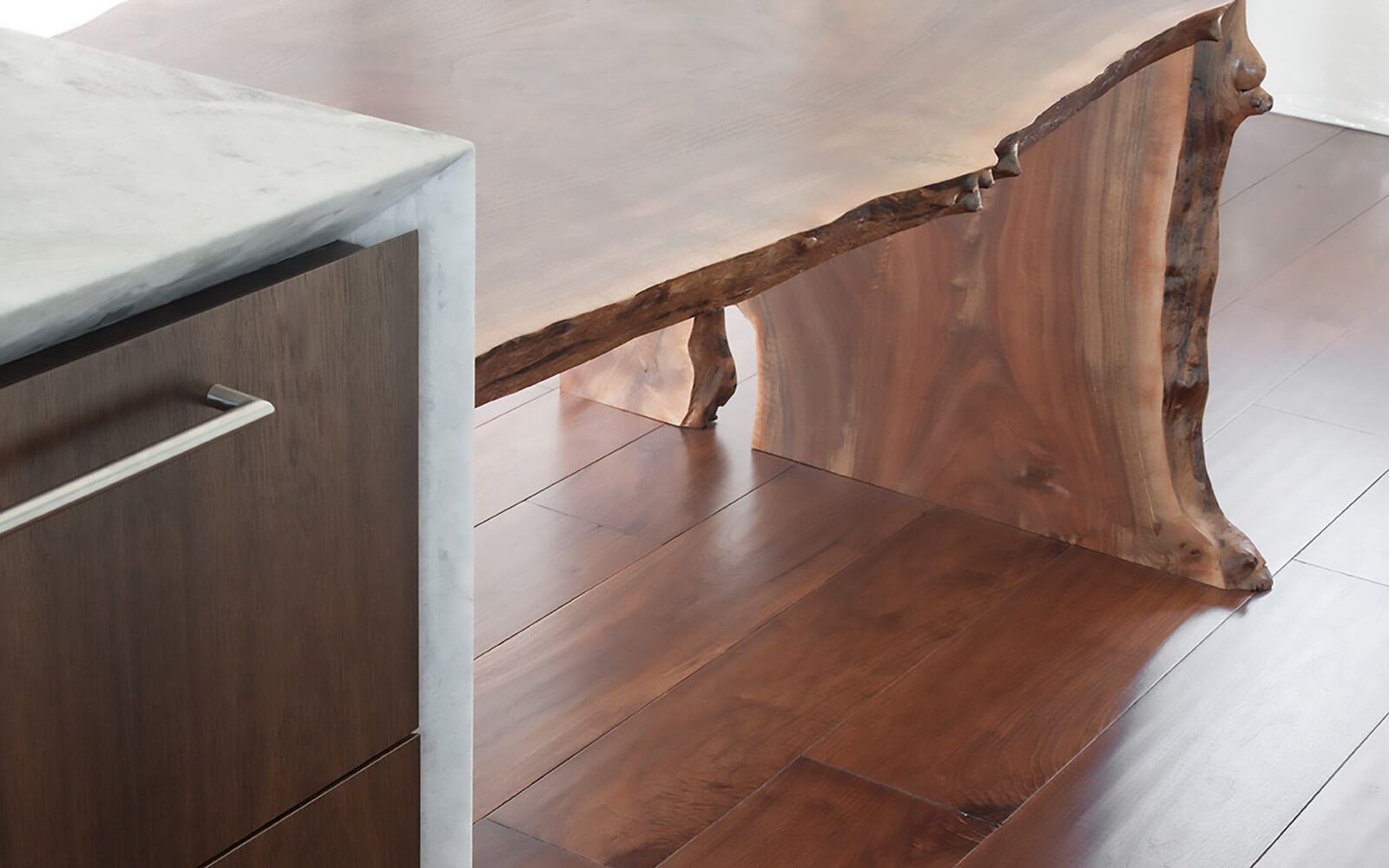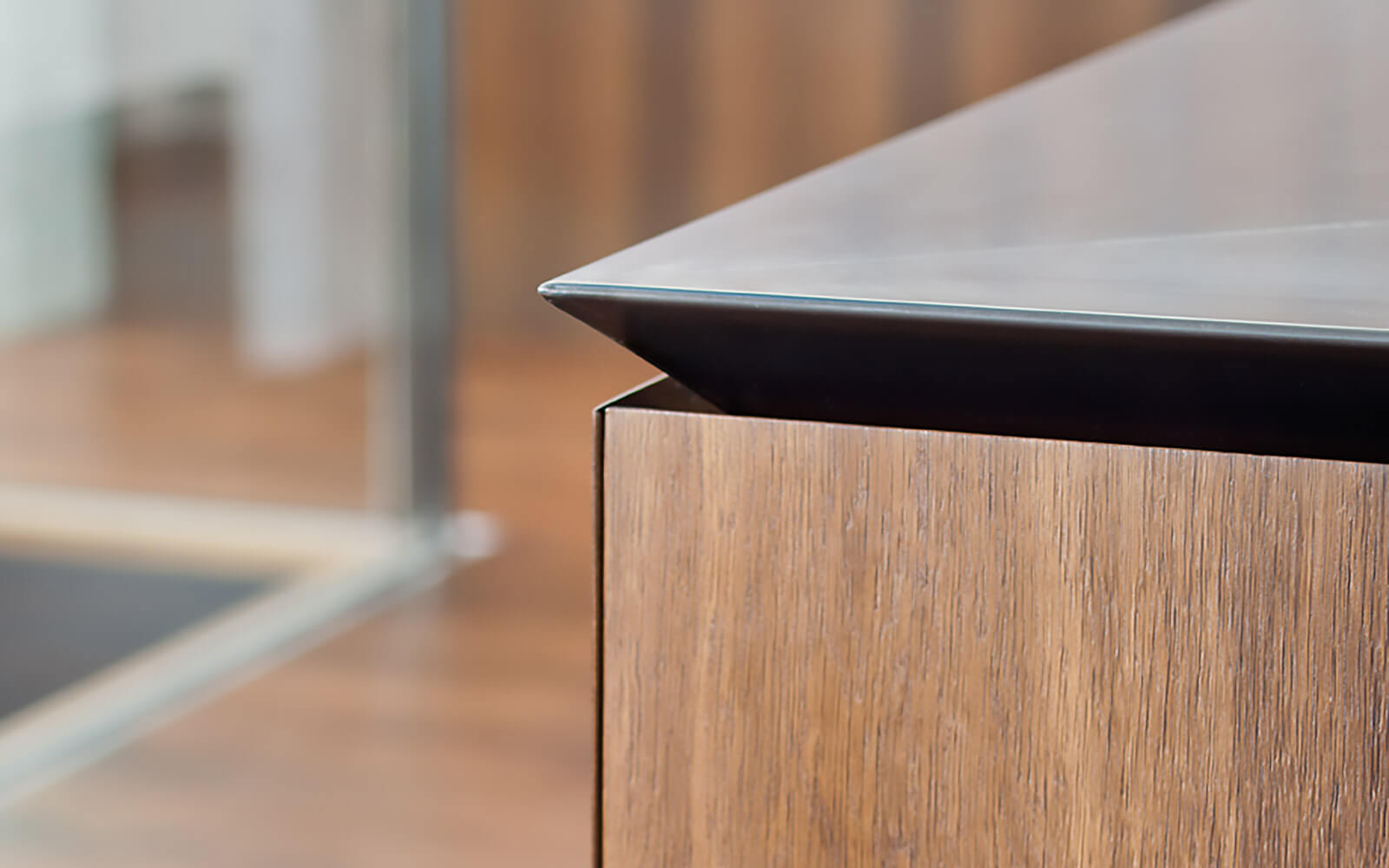 Fumed oak cabinets, blackened steel accents and white granite slab counters create a palette that subtly contrasts with the existing space. A live-edge wood table constructed from a single slab sourced by Studio VARA and the client from Evan Shively's wood mill in West Marin contrasts playfully with the minimal geometry of the cabinetry.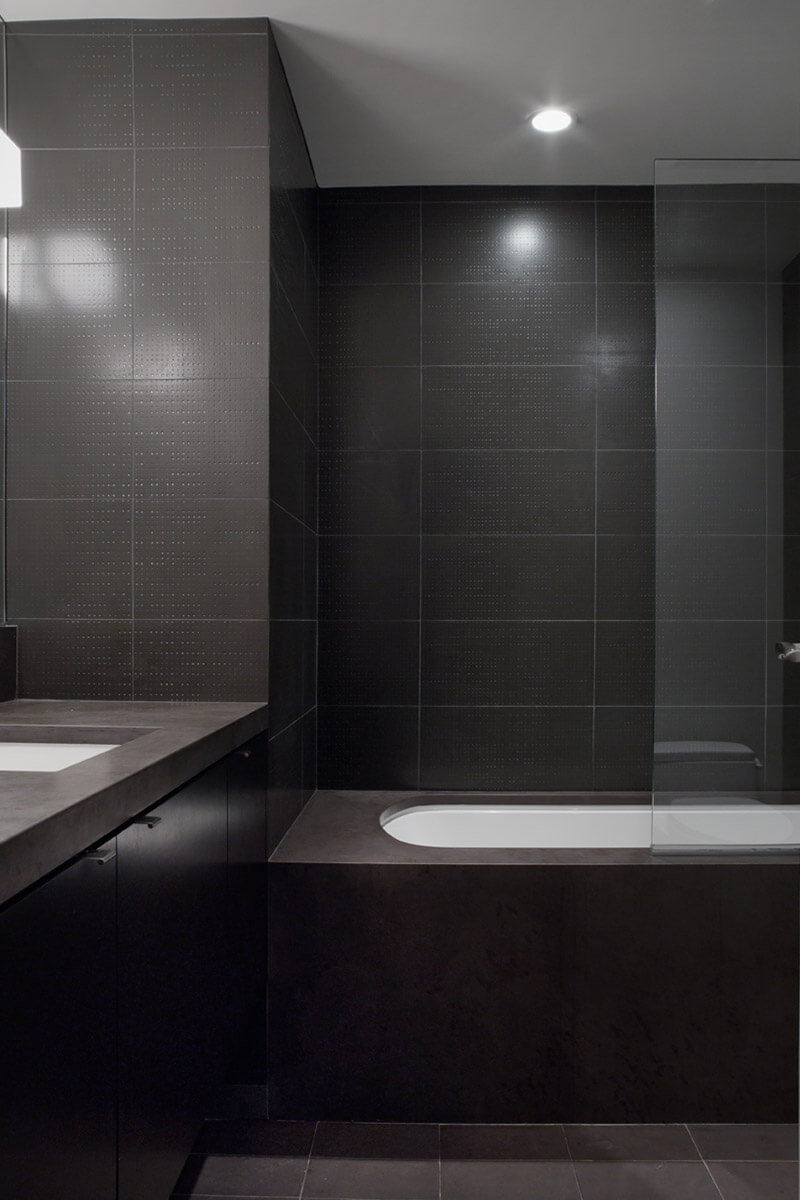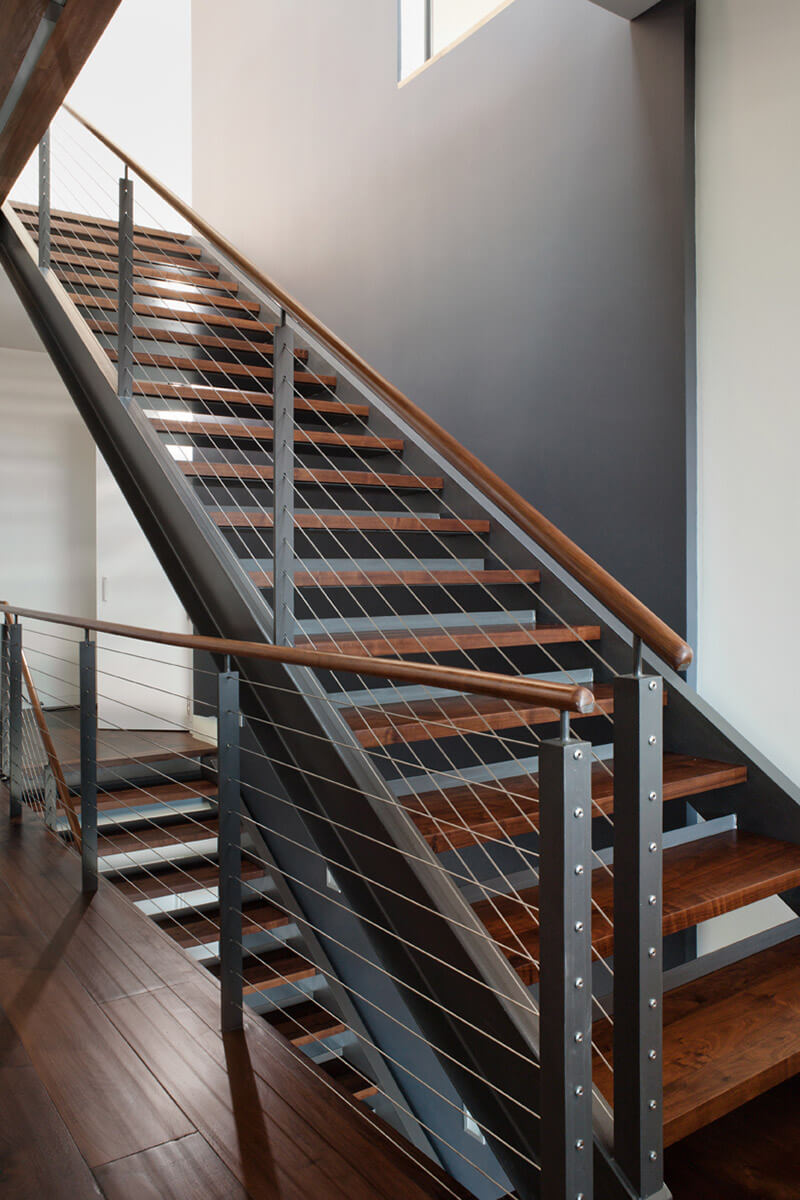 Fumed oak wood paneling was added to the console separating foyer from living room. The built-in feature extends the design language of the kitchen to the main living space. Paint, wood floors, and lighting were updated throughout the home. The result is a fresh, contemporary home fit for a growing family.