Grant
The owner of a three-unit building in Russian Hill approached Studio VARA to help him reconsider the building's drab façade and to renovate one of the units for his personal use. No stranger to developing and rehabbing properties in San Francisco, our savvy client sought our collaboration and assistance to come up with a new design vision for the property.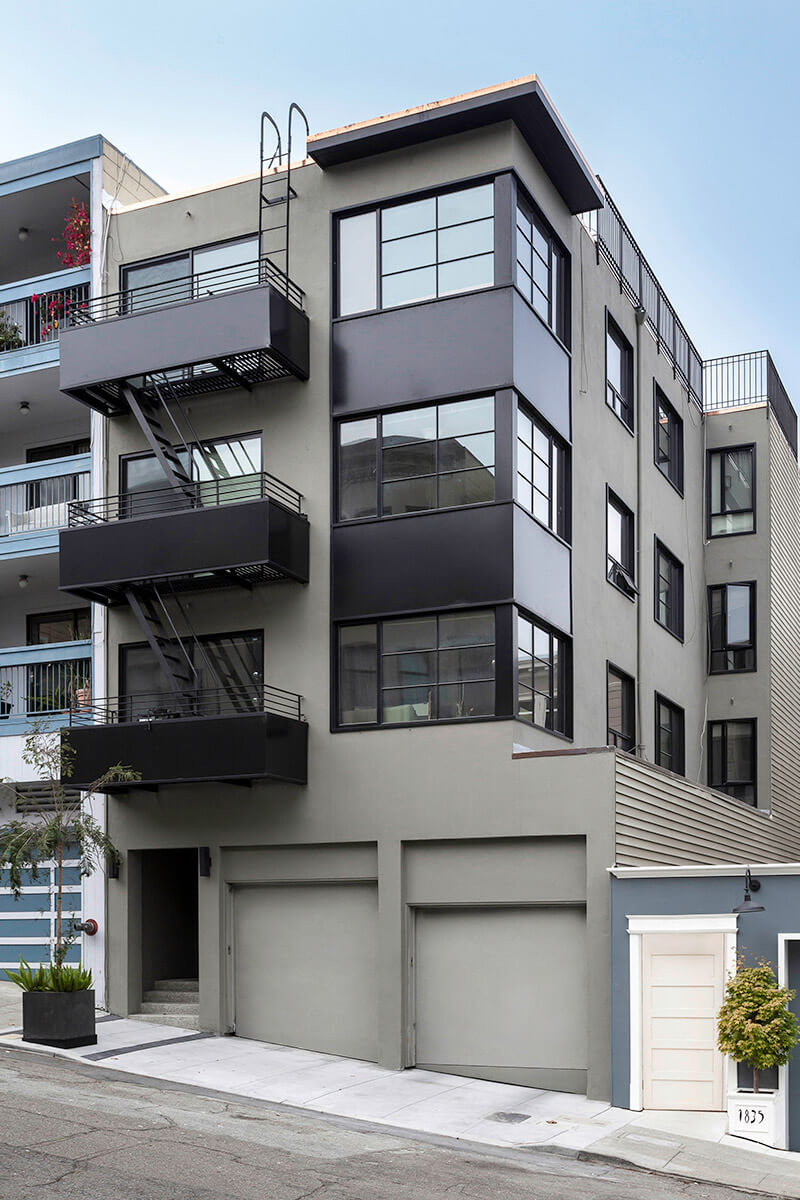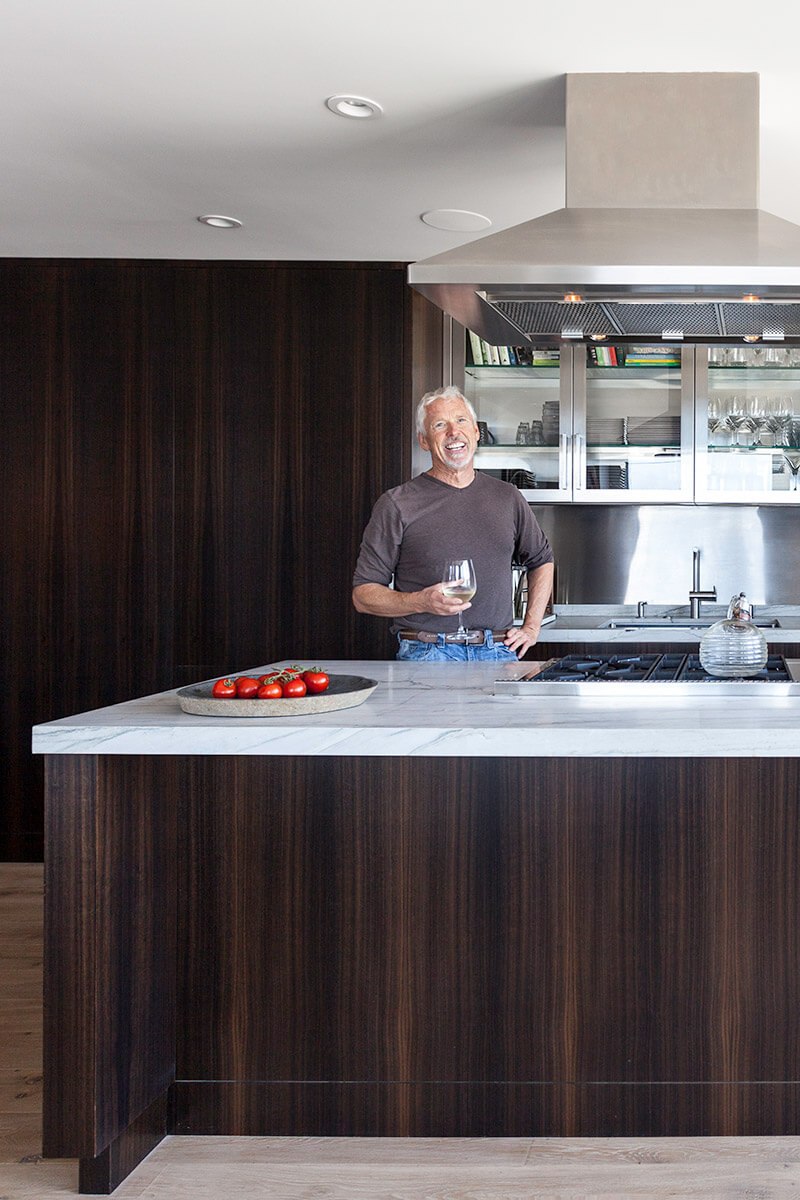 We replaced the existing glazing on all three units with Blomberg aluminum windows and updated shabby fire escapes and garage doors with black steel plating. Black steel spandrel panels and a fresh coat of charcoal paint on the yellowed exterior completed the exterior's much-needed upgrade.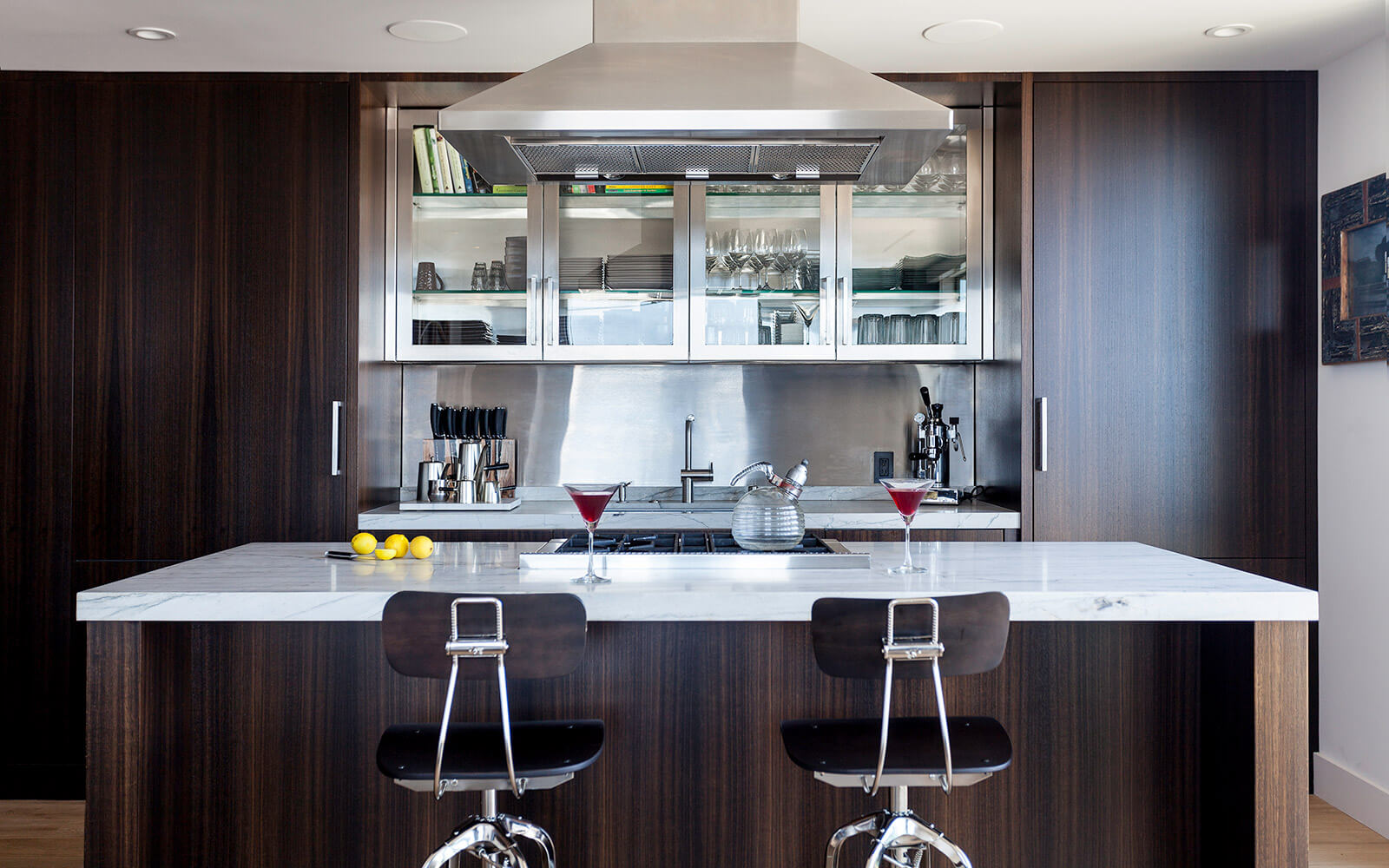 Our client purchased the building for the sweeping views from the top floor, and sought to renovate the upper unit for his own pied-a-terre for entertaining and enjoyment. We opened up and reconfigured the floor plan of the small space to orient the kitchen and living spaces to the view. The contemporary, clean aesthetic highlights the owner's collection of custom furnishings and fixtures.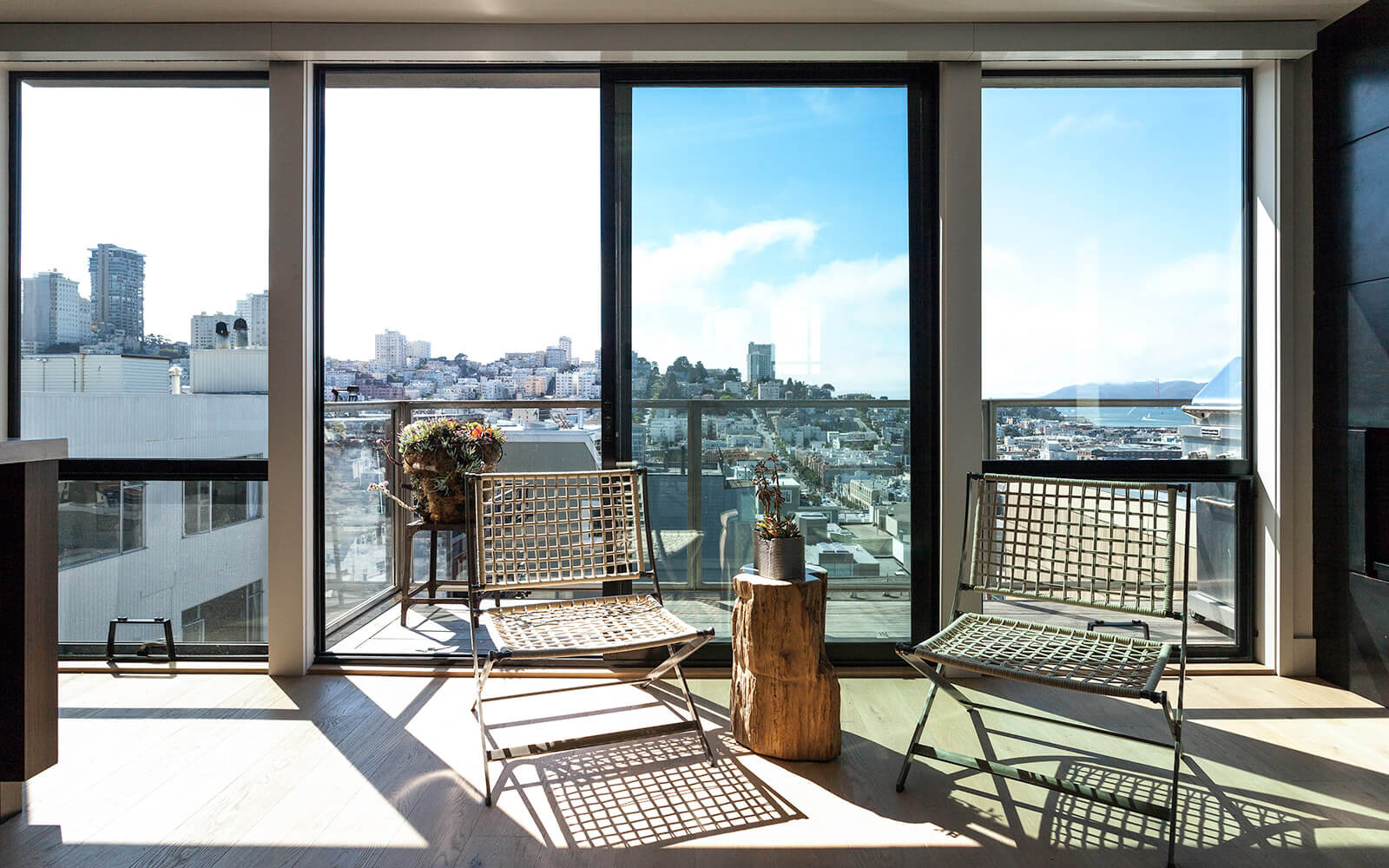 By replacing a solid parapet deck railing with glass and extending generous floor-to-ceiling windows on either side of an existing sliding door, we dramatically opened up access to the view off the kitchen and living area.
Process