Menlo Park Landscape
Inspired by their time spent in Southern France, our clients asked us to transform their neglected patch of grass in suburban, Menlo Park to an outdoor oasis for living and entertaining outdoors during the pandemic. Studio VARA devised a strategy to expand their perception and usability of the space that incorporated existing patios, fencing, and guardrails to minimize waste and maximize value.
The materials used took inspiration from their New England style home but were expressed in a fresh, contemporary manner; new plantings were selected for their complimentary colors, textures, and adaptability to the California climate but also to commemorate the clients' Mediterranean past.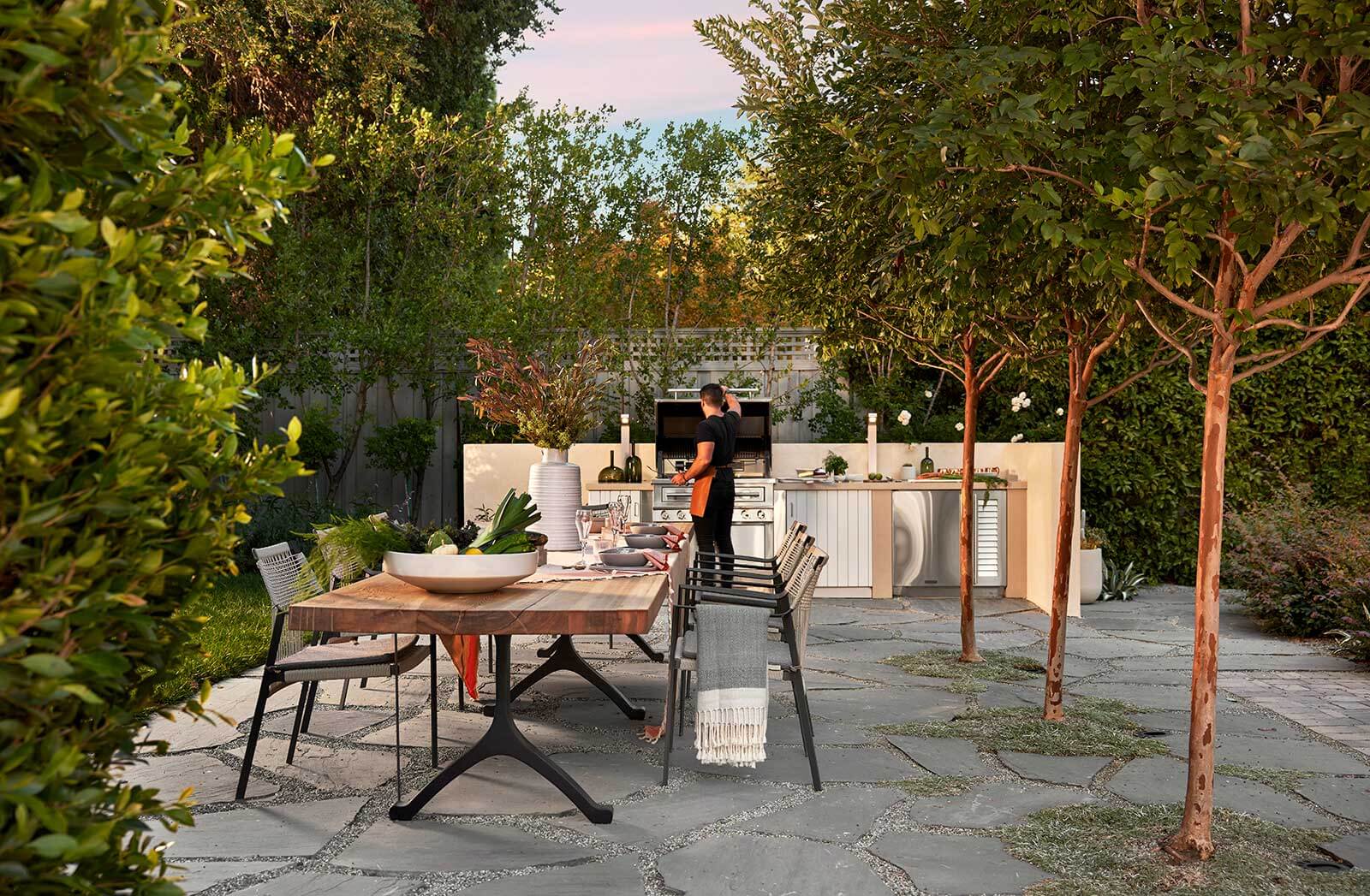 Large existing trees were pruned to celebrate their form and new trees were added to screen views from the nearby apartment buildings, while tall, columnar screening trees visually divide the yard into more intimate spaces.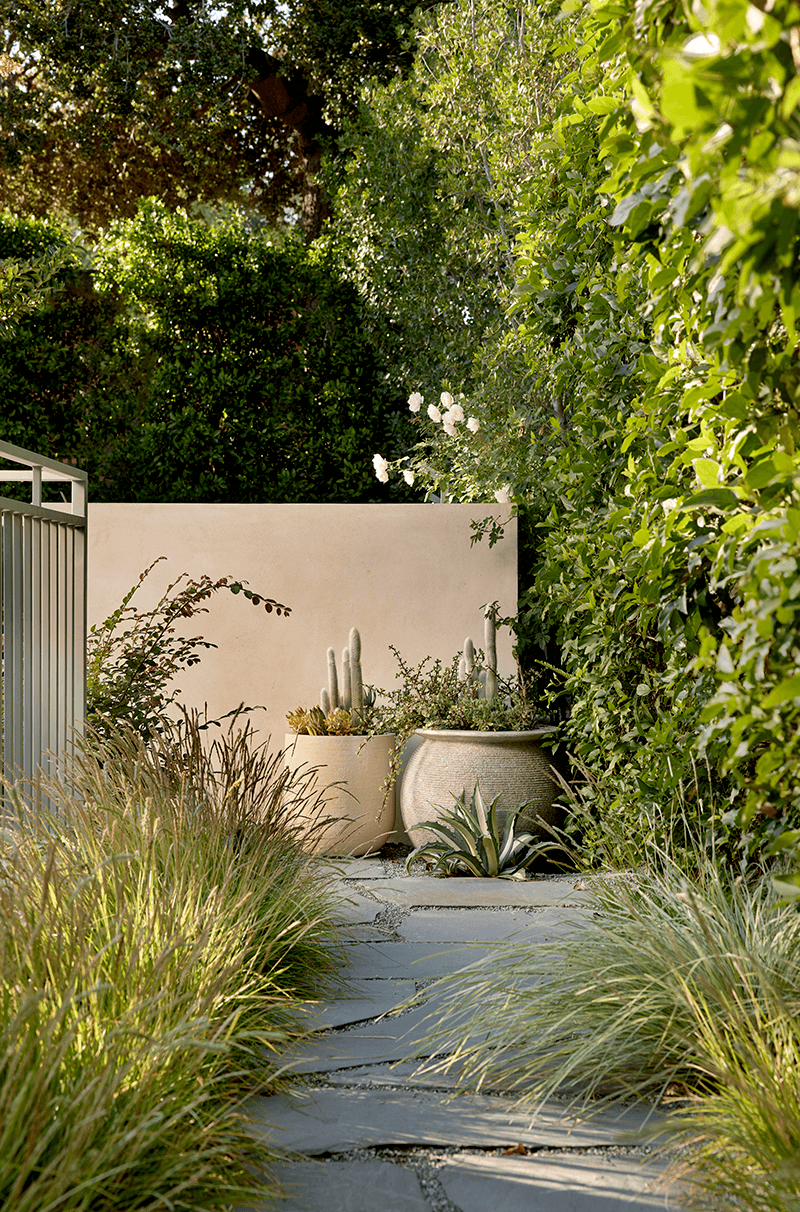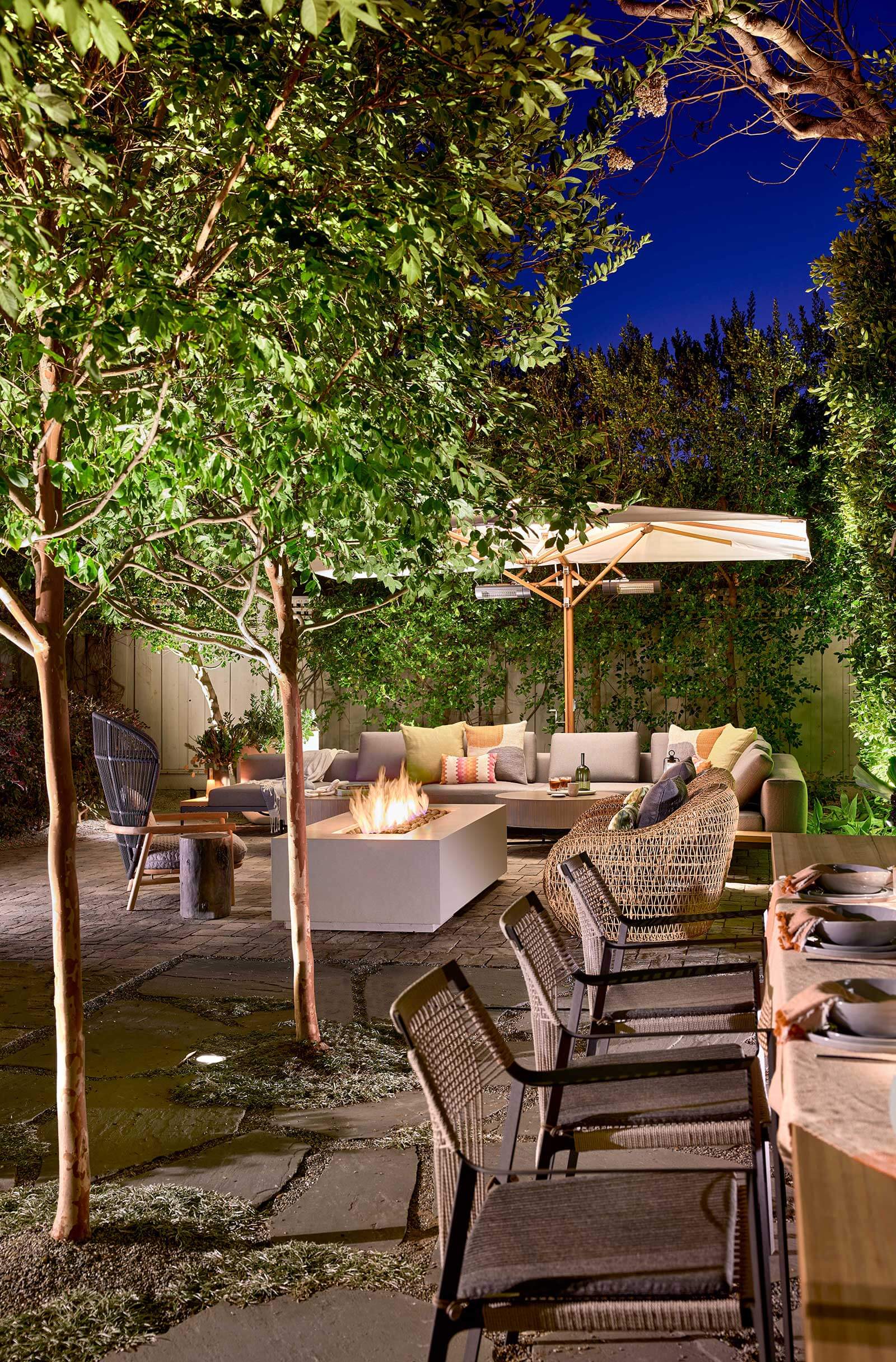 A new hybrid firewood grill, built-in smoker, custom 14' long salvaged redwood harvest table, precast concrete fire pit, and shaded lounge seating transforms the yard into a more usable and free-flowing entertaining space that is ready to welcome the world back in.