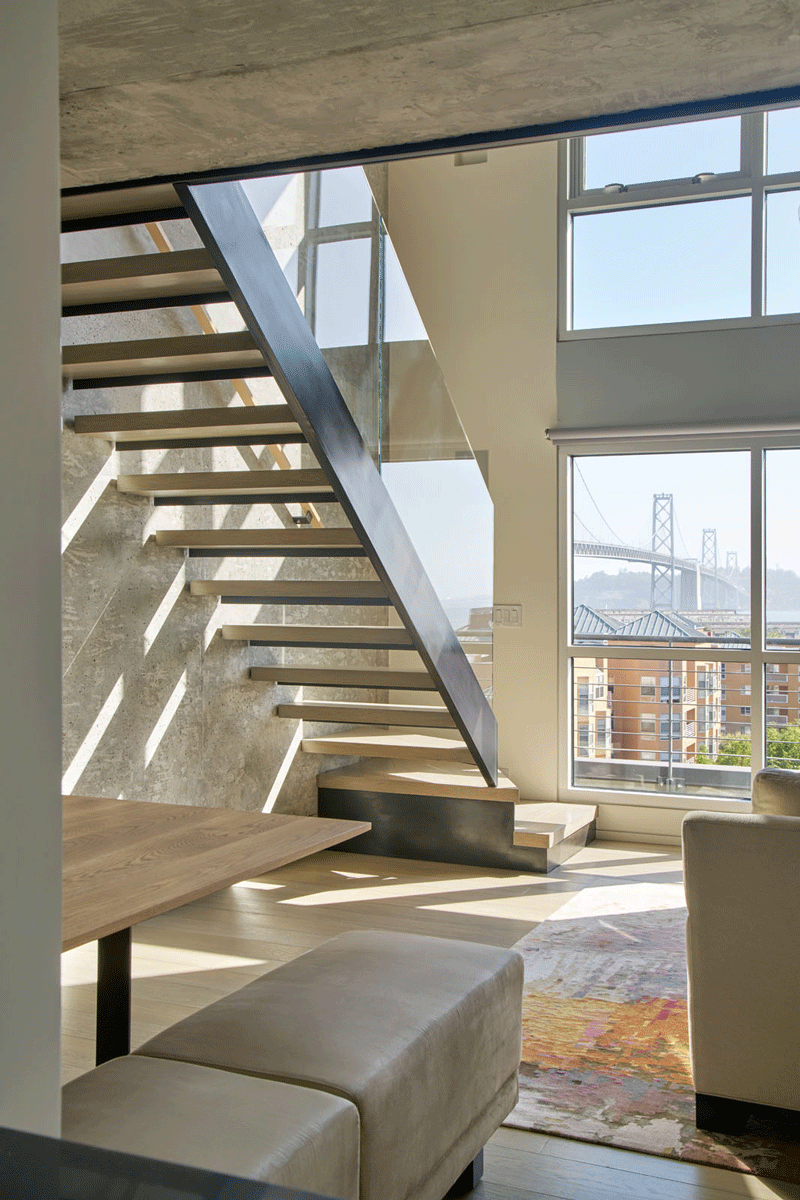 To accomplish these goals, Studio VARA tore down walls, removed soffits, and peeled back drywall to expose concrete. With everything pared down to the essentials, we reimagined the space as a composition of planes and volumes in warm materials: concrete, wire-brushed and waxed European white oak, gunmetal gray panels & gallery white walls. These planes intersect in the living room, creating a fulcrum from which the apartment expands out.
Tucking kitchen functions neatly into a compact minimalist white wall of cabinets allowed us to open up the entry to expansive views over an oversized stone island with bar seating.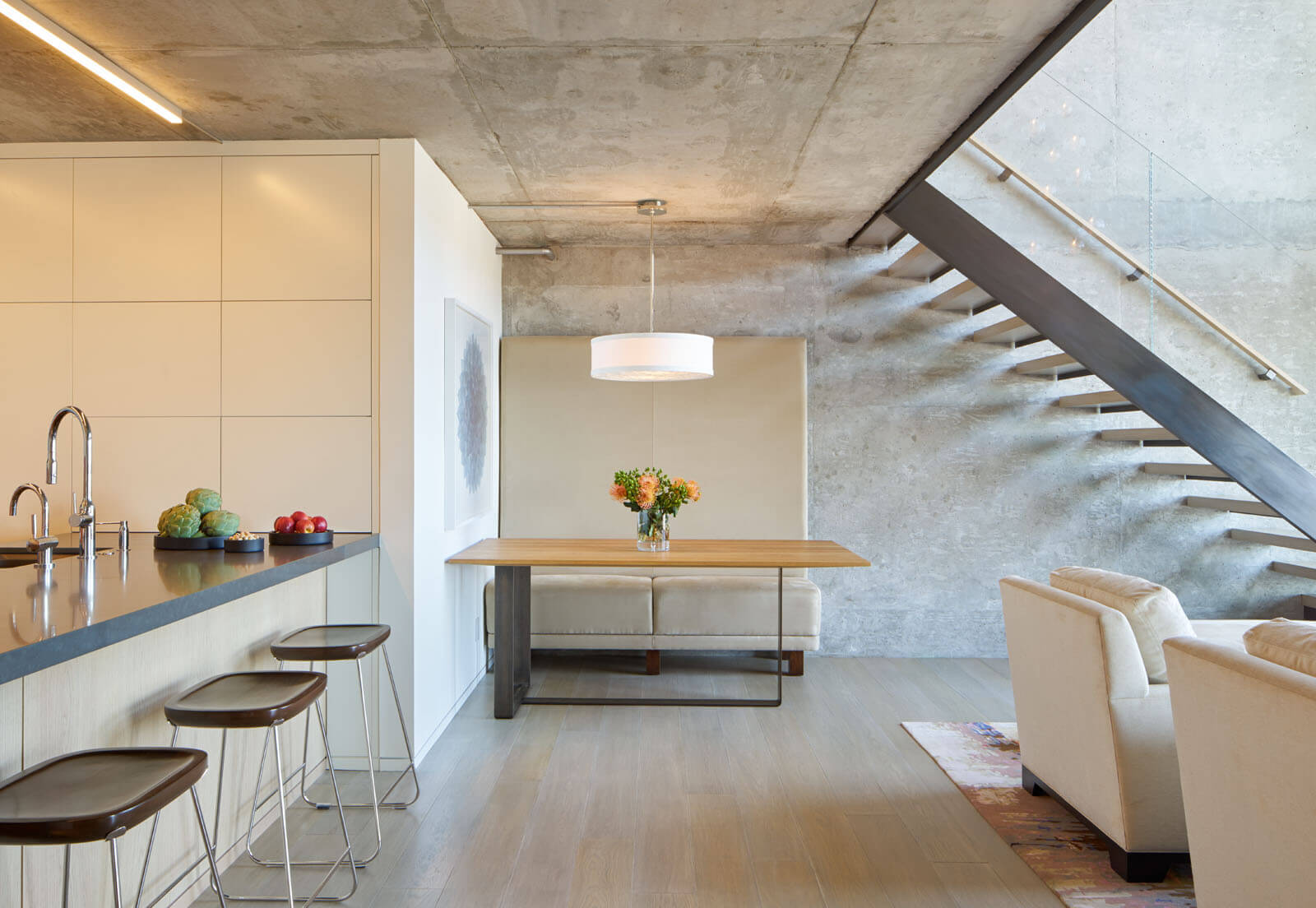 Along the north wall of the double height living room, a slender blackened steel stair comprised of floating white oak treads and a frameless glass guardrail replaces the bulky original, and serves as a focal point for the room.