Kentfield
When our client purchased this 1970's ranch home in Kentfield, Marin County, it was dark, dank, and in danger of sliding down a hill. The interior was dated and needed to be updated to modern standards. Studio VARA collaborated on the design-build pool hardscape & landscape design.
The existing plan had the main stair located in the kitchen, disrupting the flow to the dining area and making the kitchen feel cut-off, small and cramped. The stair was creatively relocated to the front of the home, allowing us to enlarge the kitchen without increasing the footprint and creating an open passage to the dining area with views to the living room. Light was brought in by removing deep eaves and decks all around the house, and wood ceilings were painted white to reflect light and focus attention on the interior elements.
The interior design was driven by the client's extensive art collection, which challenged us to consider sightlines and art placement throughout the process. Our furniture selections also respond to the art, and we collaborated with the client on various custom pieces throughout the home.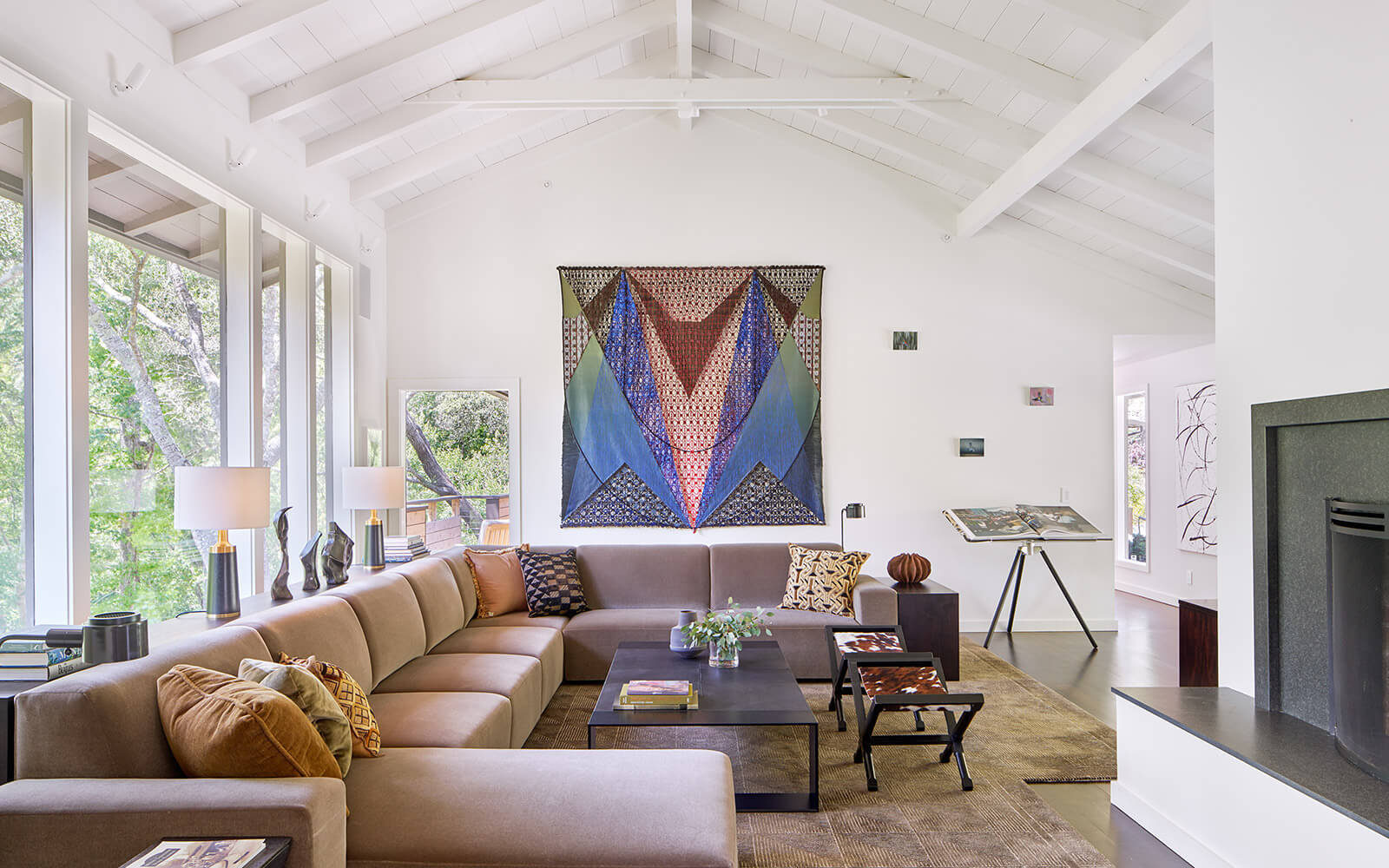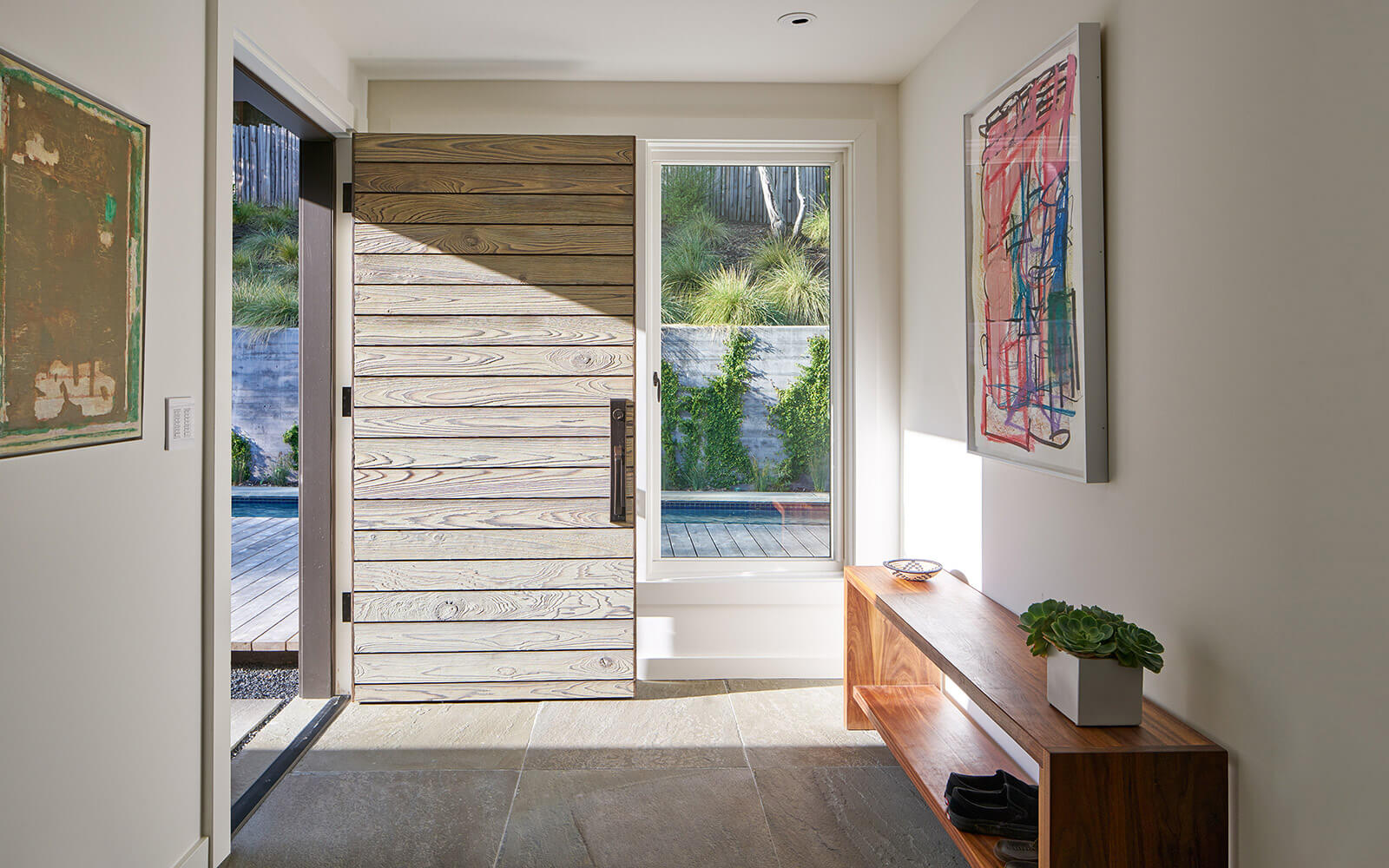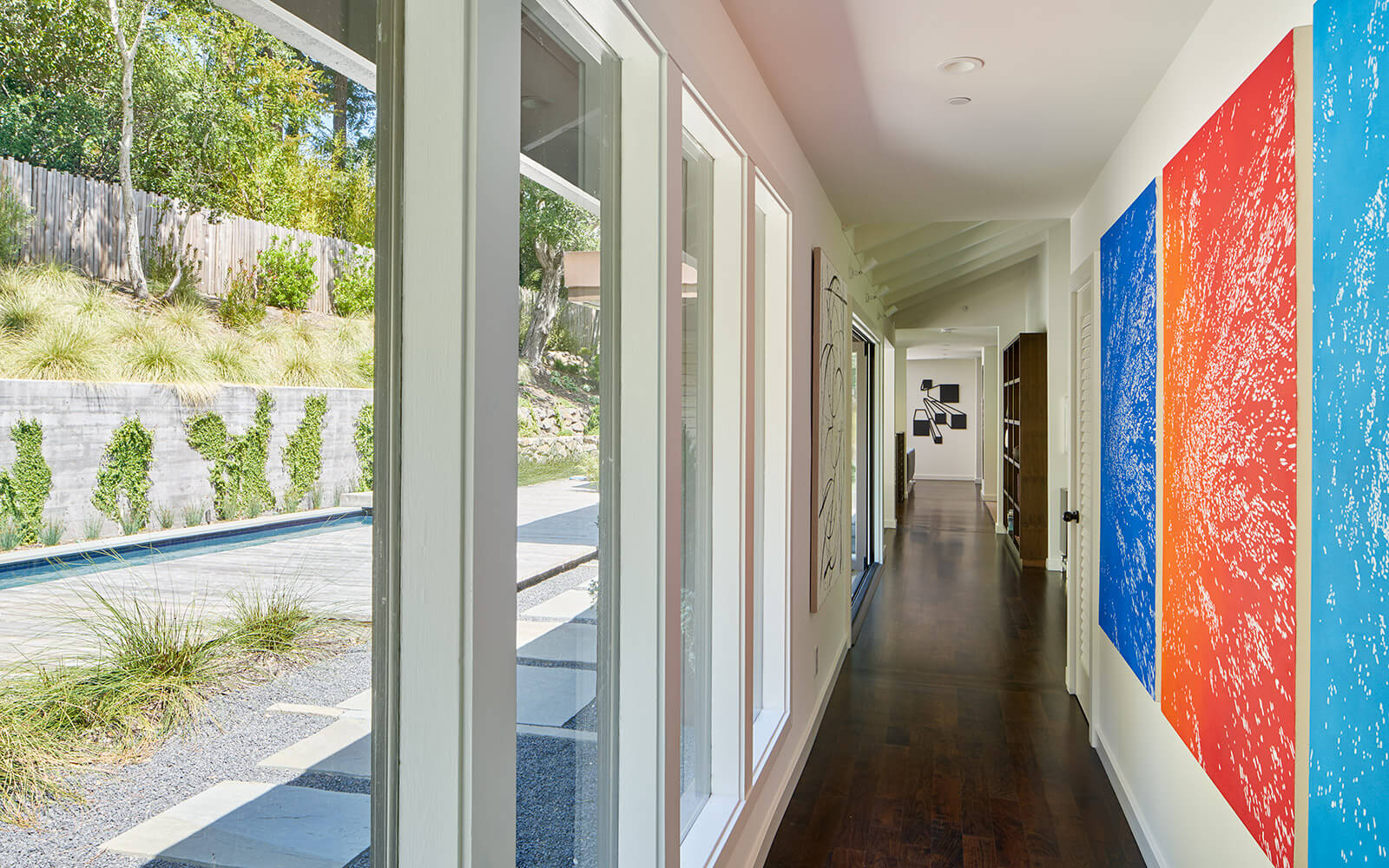 An oversized bespoke sectional anchors the living room while a custom rug adds a woven graphic texture. A machined aluminum dining table in jet black lends drama to the small dining room, and the custom breakfast nook table in the kitchen is topped with 1960's vintage French tiles by the artist Roger Capron and flanked by a custom charcoal blue linen banquette.  The master bed is made from solid walnut in a modern design that highlights the sapwood of the slab, sitting on another custom rug.