El Taller Grand Coffee
Located in the heart of San Francisco's Mission District, Grand Coffee Too integrates a new coffee bar along with a gallery and maker space into a neighborhood destination for art, shopping, and of course, caffeine.  Inspired by the intimate feel of the original Grand Coffee, Studio VARA designed a coffee bar that had no front or back, and landed on a boomerang shape that feels as if it's almost floating in the space.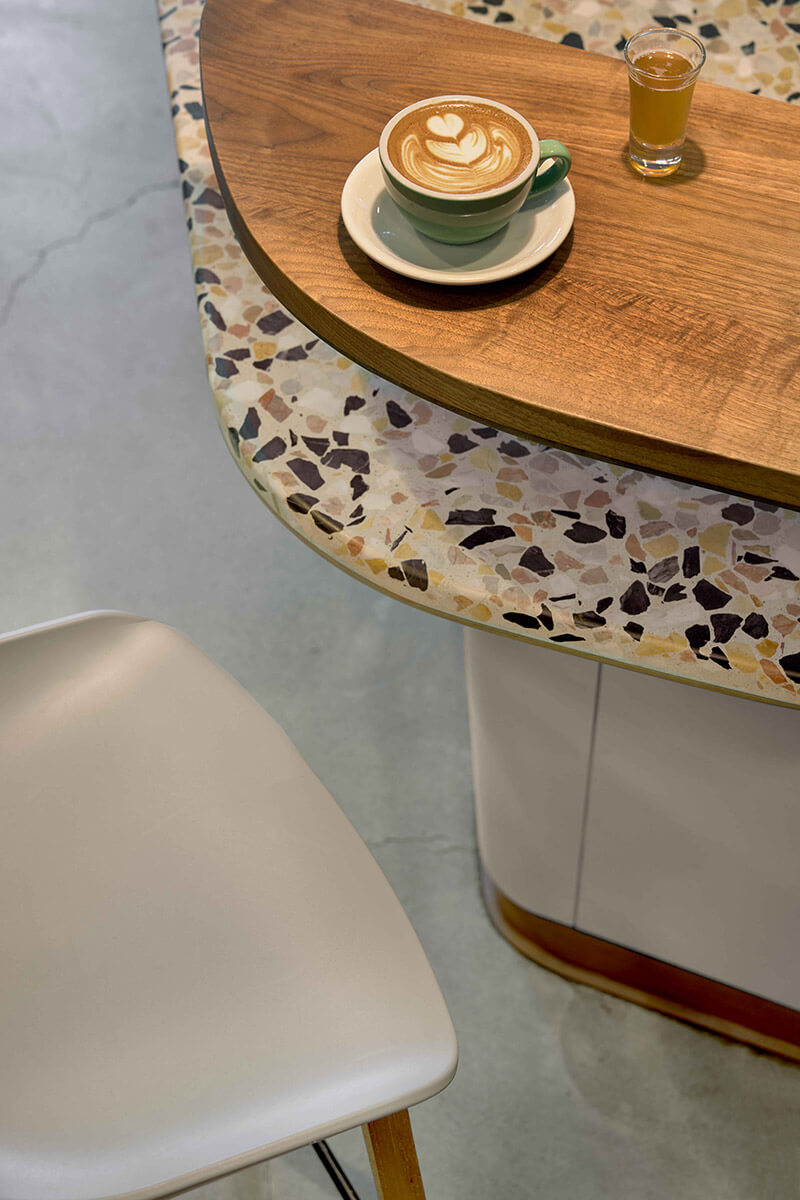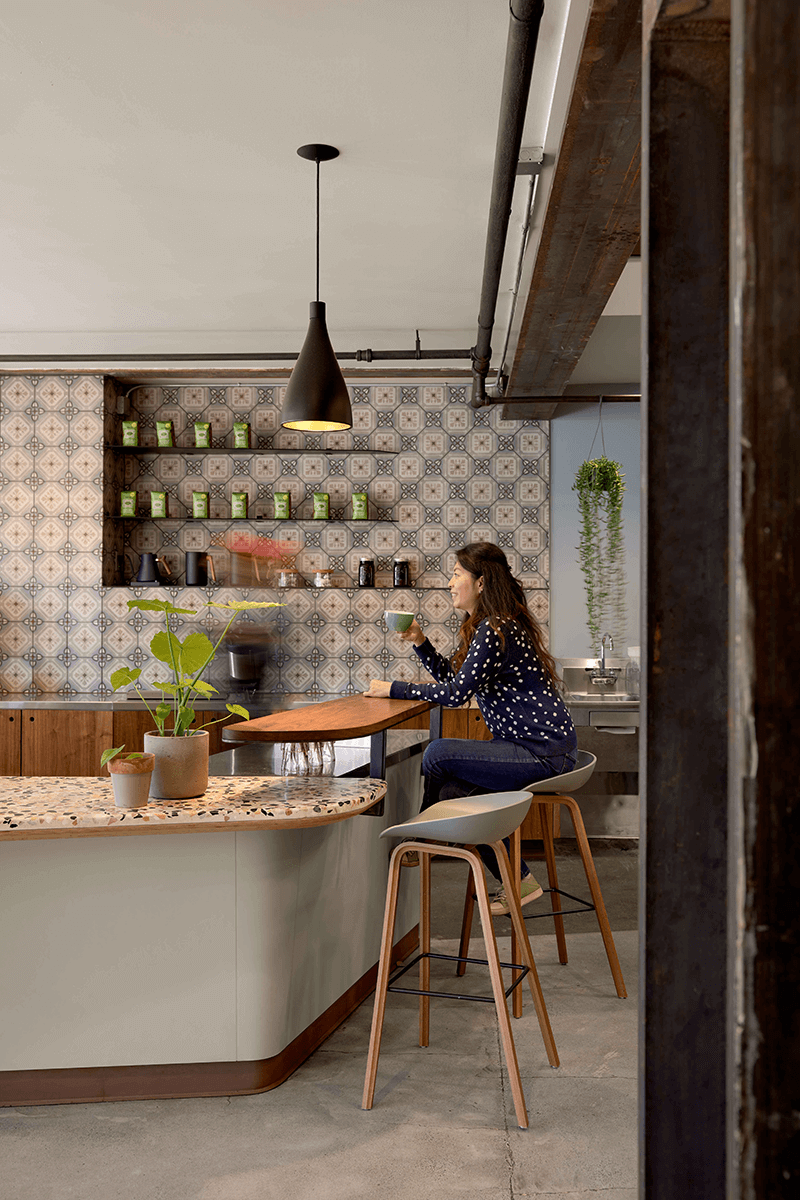 A careful balance of eclectic and familiar is struck by combining items that are both heavy and light, rustic and refined, local and global.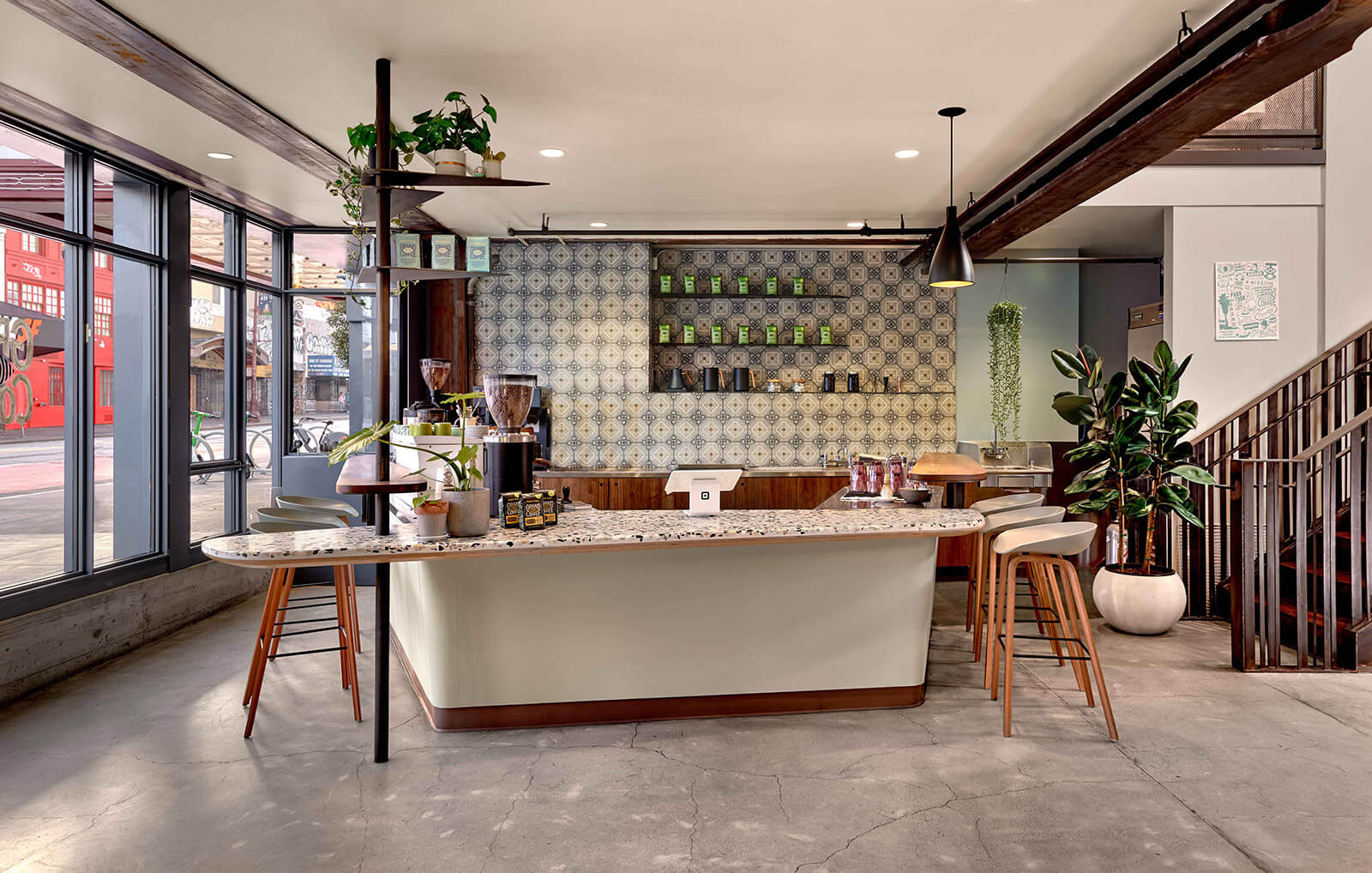 Overlapping and juxtaposed materials, such as custom terrazzo countertops with blackened steel and walnut "wings", decorative and industrial lighting, and a Moroccan tile motif on the back wall serve as focal points and conversation pieces.