Tanzania
(With Douglas Jack & Stewart Gohringer) Urban Africa faces a critical set of development challenges, which if ill-considered, will result in socially, culturally, environmentally, and economically unsustainable cities. This effort responds to the endemic need by a rapidly urbanizing Africa for integrated approaches to design and planning. A study for the development of a mixed-income housing community in Dar es Salaam serves as the principal research platform. Engaging simultaneously with the increasingly complex myriad of urban and local scale issues facing Tanzanian cities, this research attempts to develop new housing and urban design strategies.
Context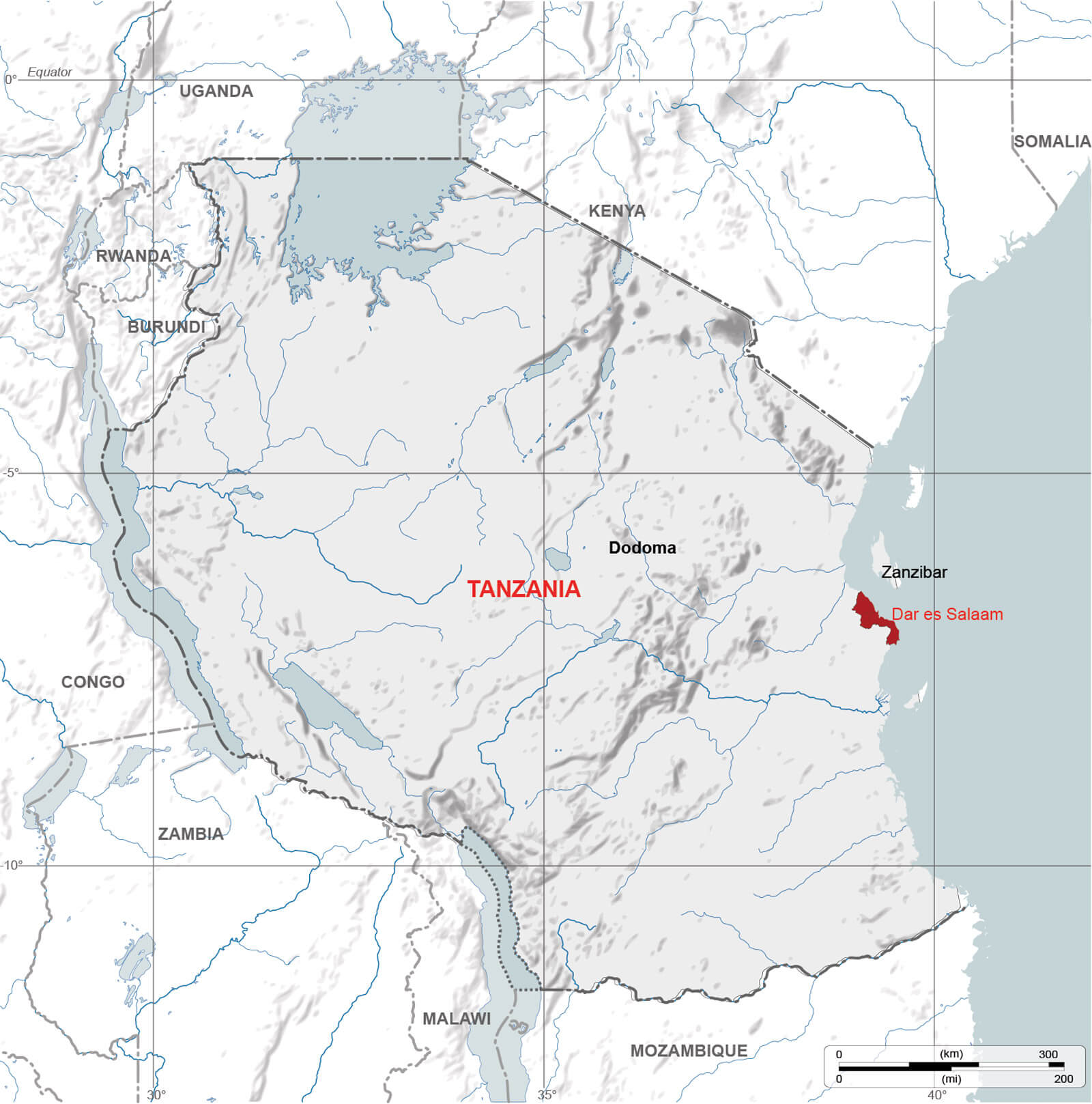 The site is a 10 acre property (40,468sqm) located close to Mwalimu Julius Kambarage Nyerere International Airport.  Once a chicken farm, the property has fallen to disuse and is currently occupied by squatters.  The 8 acre farm is composed of undulating hills and slopes.  It bordered on the South side by a riverbed that fills during the rainy season.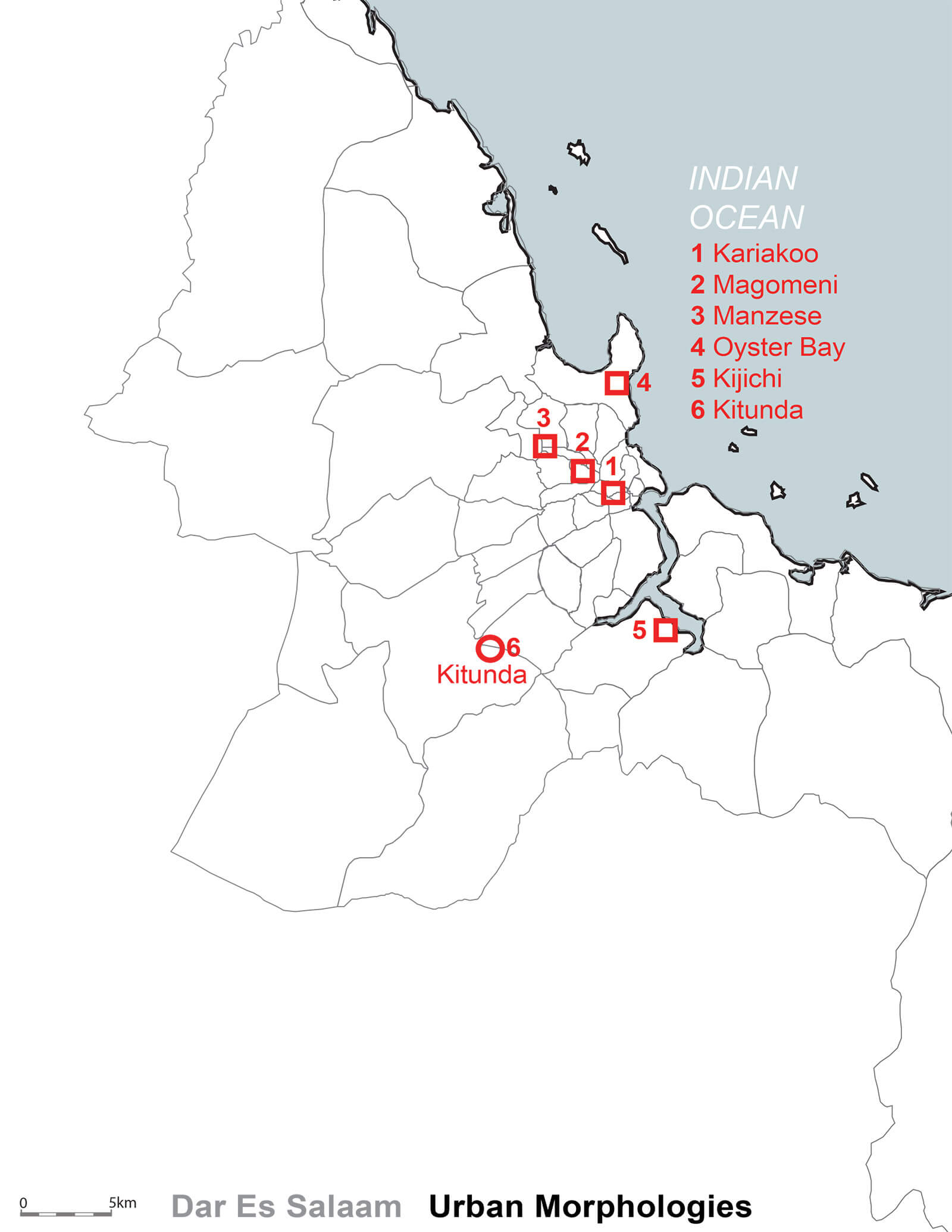 The site is adjacent to a flourishing middle-class community that boasts services, paved main arteries, merchant centers and schools.  The area has become desirable, for all these reasons, and for its proximity to the city center.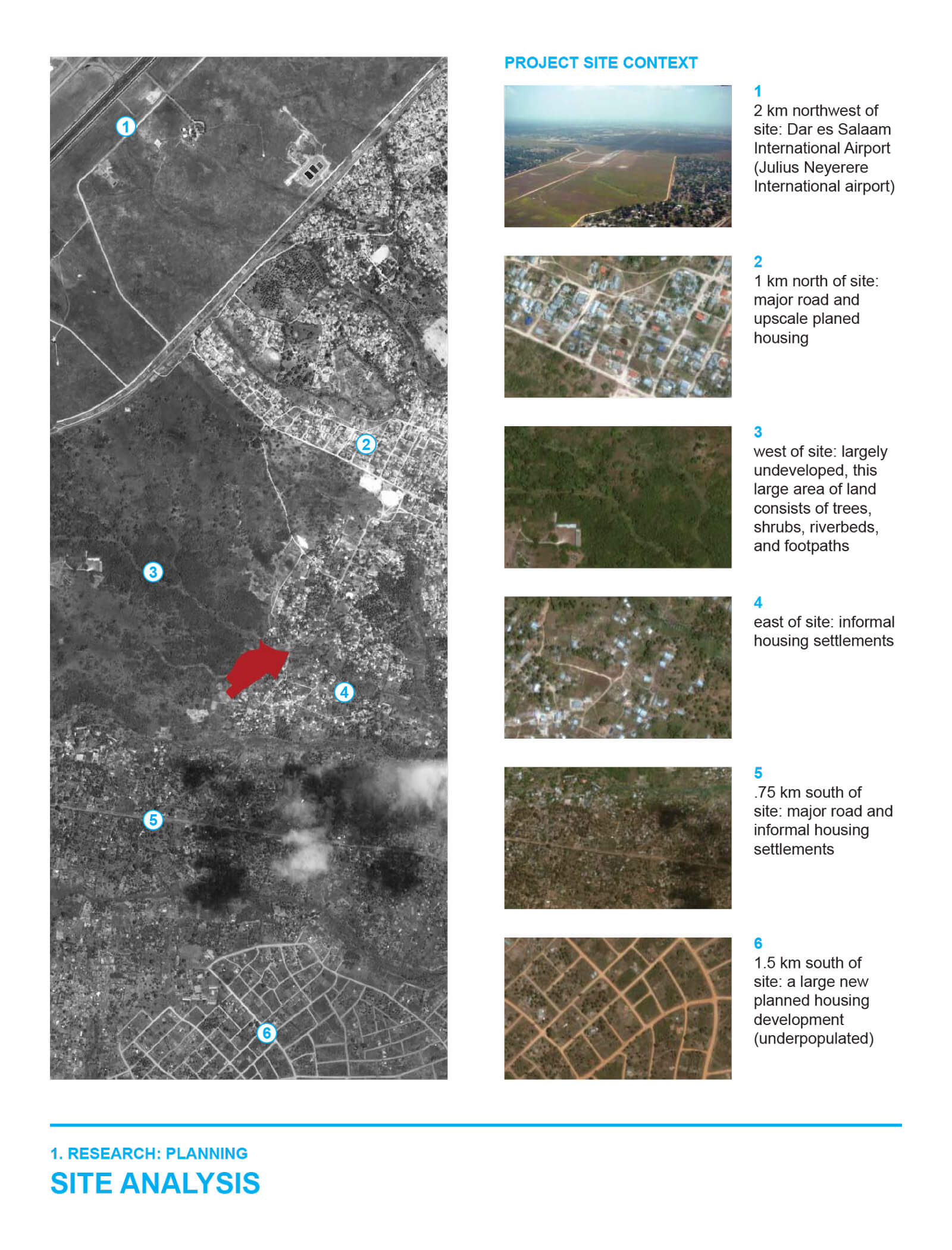 Concept
CAMS Global intends to develop the farm as a medium-density residential community of affordable attached homes.   Because urban land close to town is becoming expensive and scarce, CAMS Global recognizes the urgency of deploying integrated urban planning and space usage concepts, many of which are not employed in Africa traditionally.  The goal will be to promote community through congregation, security and qualitative homes and services.  This sustainable project will introduce new concepts in density and efficiency of space and resources.
The project brief calls for approximately 100 housing units to be master planned with infrastructure and supporting services.  It is also of interest to develop a near net-zero energy agenda such that scarce resources are tread lightly upon.
Rather than apply again and again the same anachronistic, needlessly centralized, mechanistic models that have characterized centuries of urban development in Europe, North America and beyond, the 'Urban Intelligent Design' approach proposed introduces new standards for modern cities.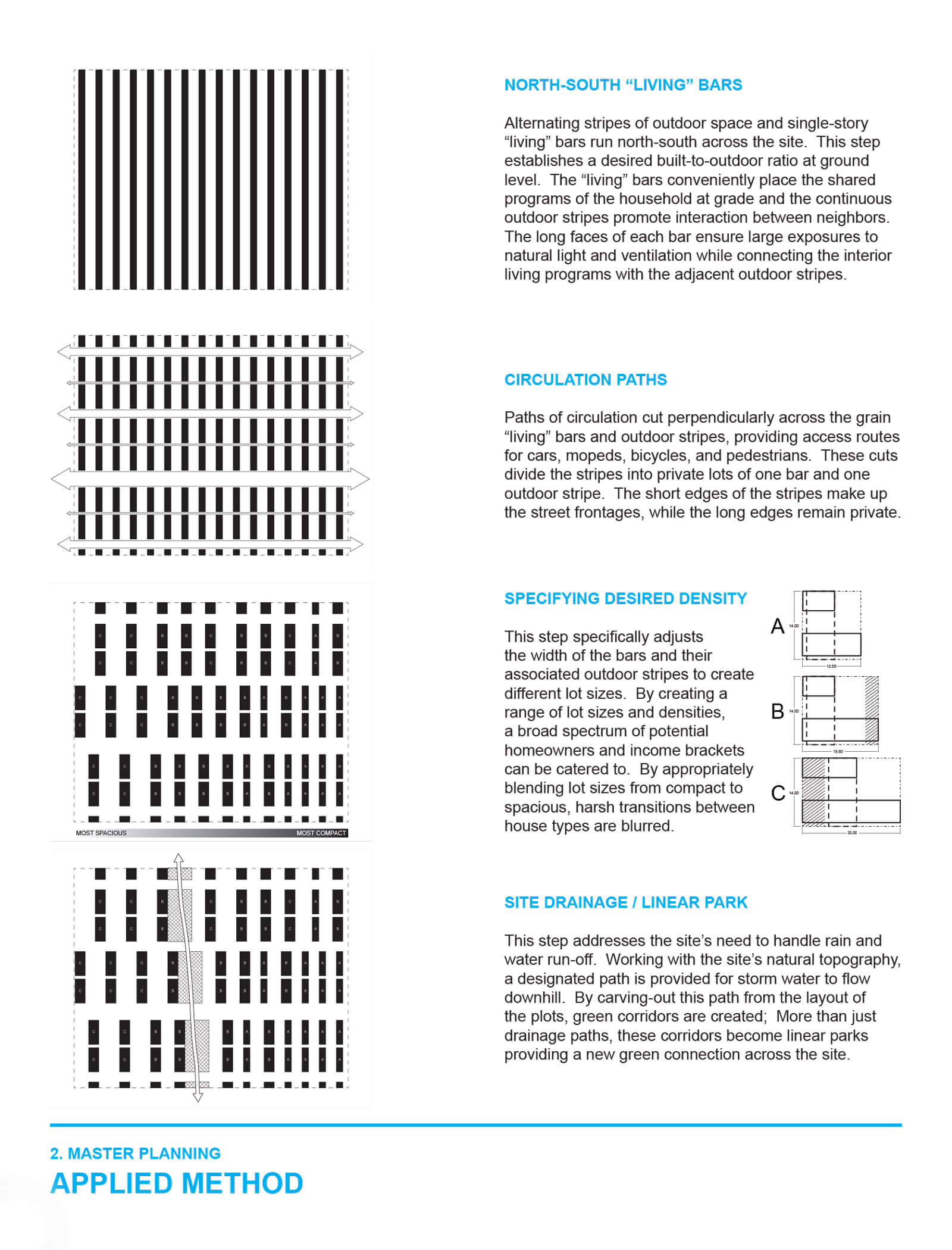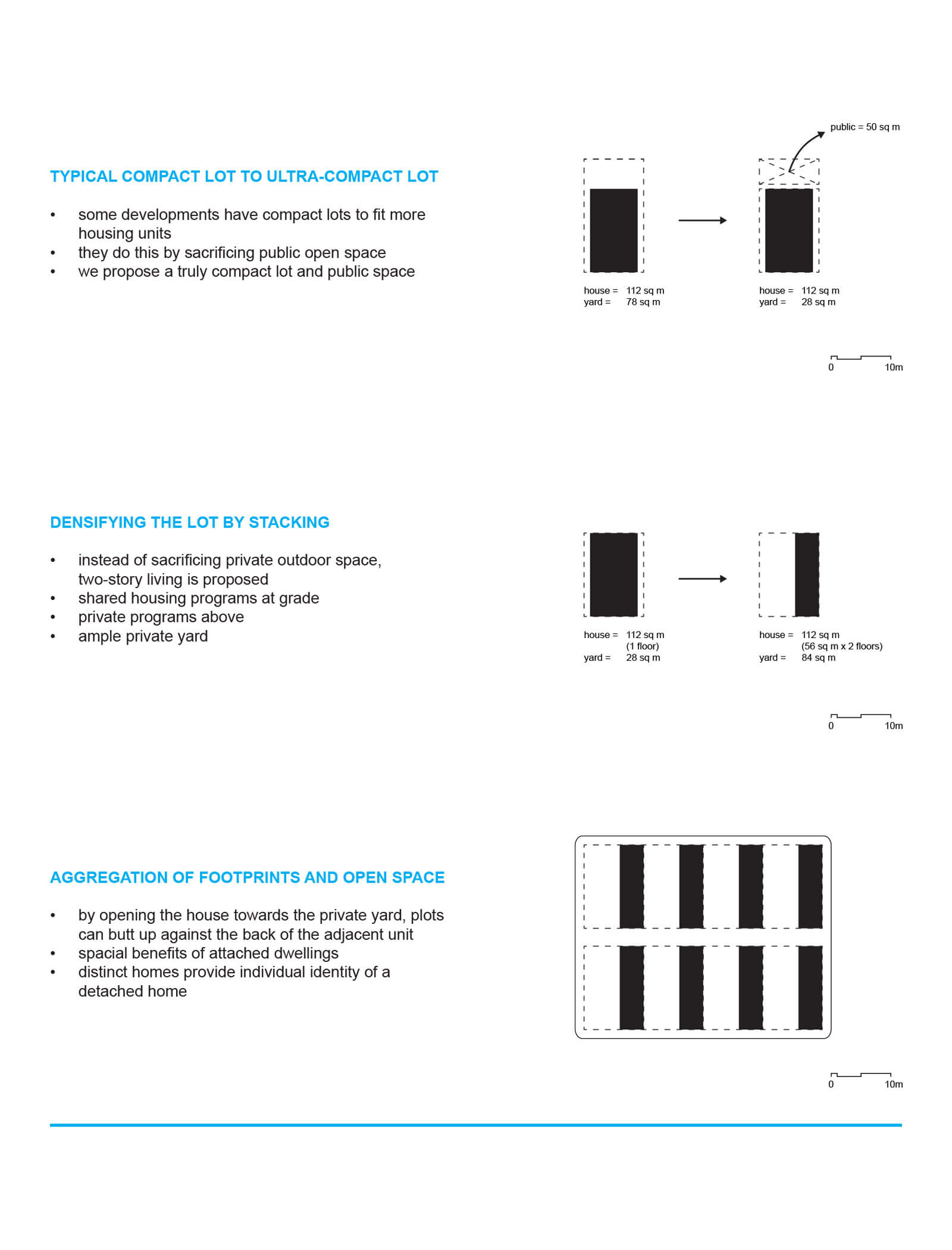 Planning Research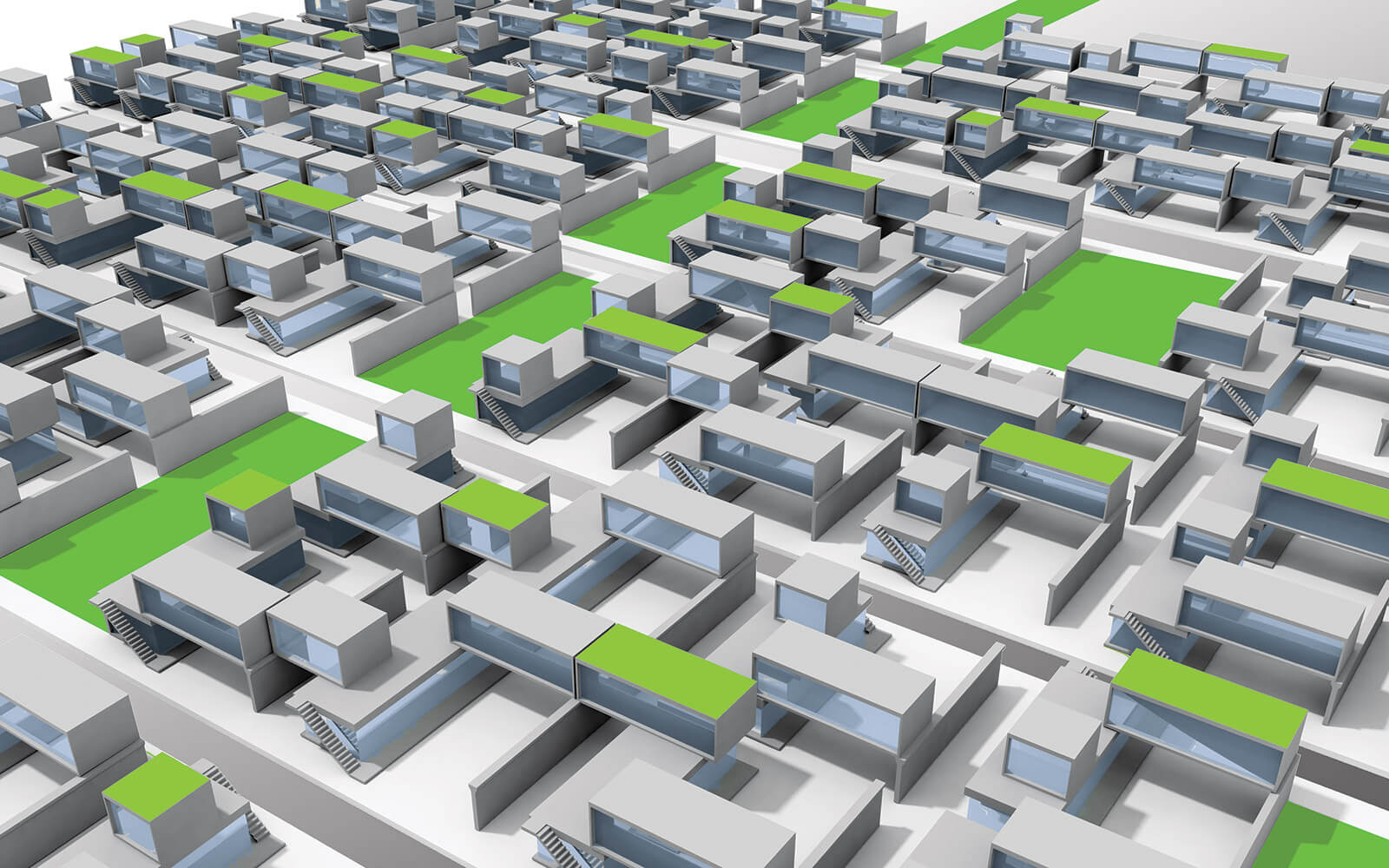 This planning research focuses on an examination of the existing conditions in Dar es Salaam as well as the forces operating on the immediate context of the project site.  The purpose of this approach is to develop a series of planning tools which embody the assertion that 'socially and spatially heterogeneous communities will integrate with and better balance the plight of rapid urbanization'.
Drawing upon a set of urban constructs such as ecology, cultural norms, settlement and growth patterns, this approach to master planning sees variability as an essential and compelling condition within the city.  From infrastructure, plot size, and positioning within the site, to public spaces, orientation and a host of shared resources, this approach is capable of responding to multiple conditions with the city.  This is first achieved through creation of three distinct plot types.
Conducted at a variety of scales this research distilled a series of design values that could inform the composition of a modern vernacular house.  Embodiment of ancient native principles of African environmental and socially driven design was the starting point, while a study into adaptable 'kit' construction systems offered a window into various habitation opportunities.