Noe Valley Residence
A research scientist with an eye for detail approached us with a modest vision and a couple of basic practical needs.
iii. Design Program
Traces of the original cottage are preserved in the massing and circulation of the building.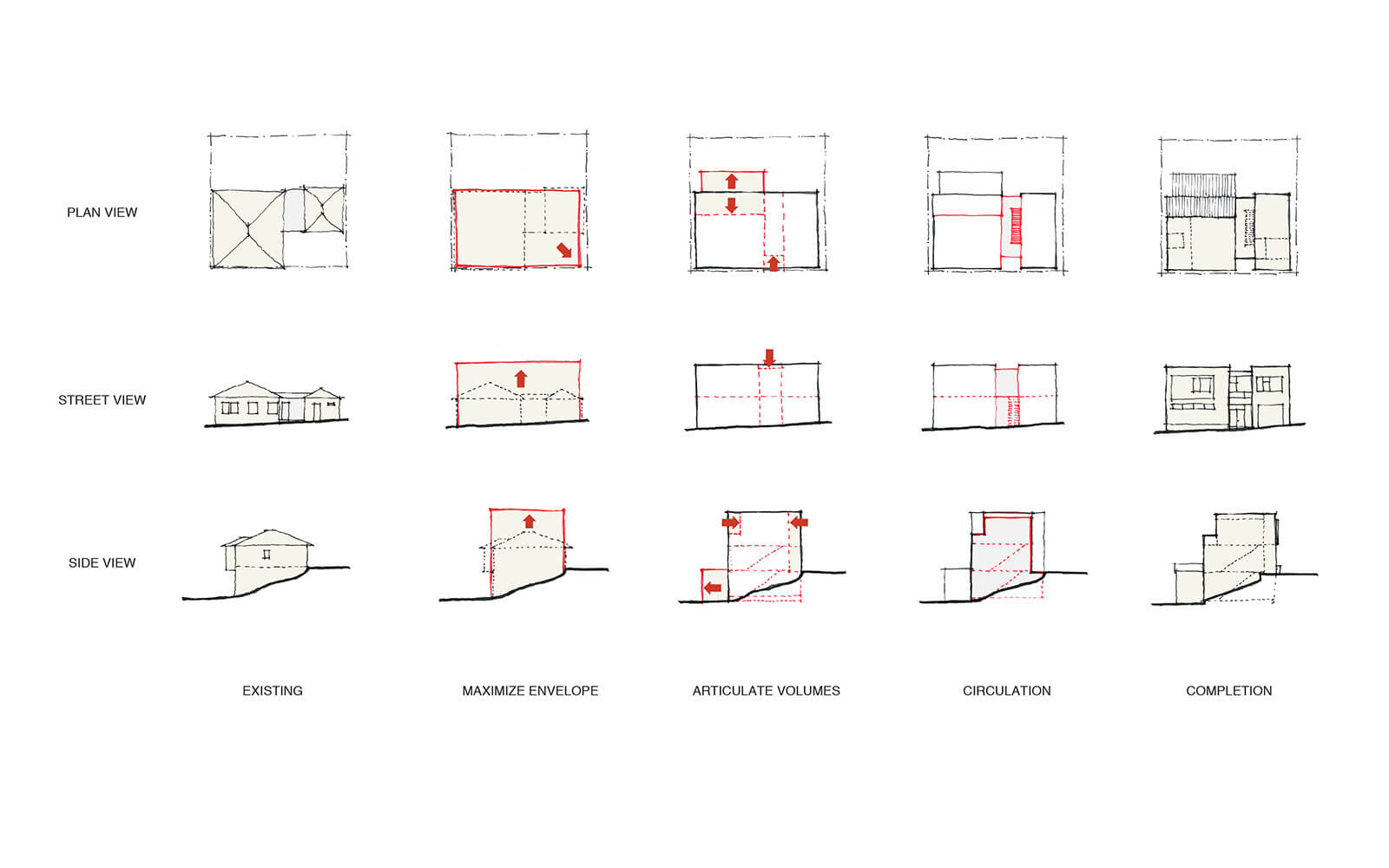 To accomplish the first goal of the project – to transform the original house into a modern dwelling – we pushed and pulled the massing of the house to expand the volumes up and out. This captured the square footage required to satisfy our client's program and allowed the house to capitalize on its expansive Bay views.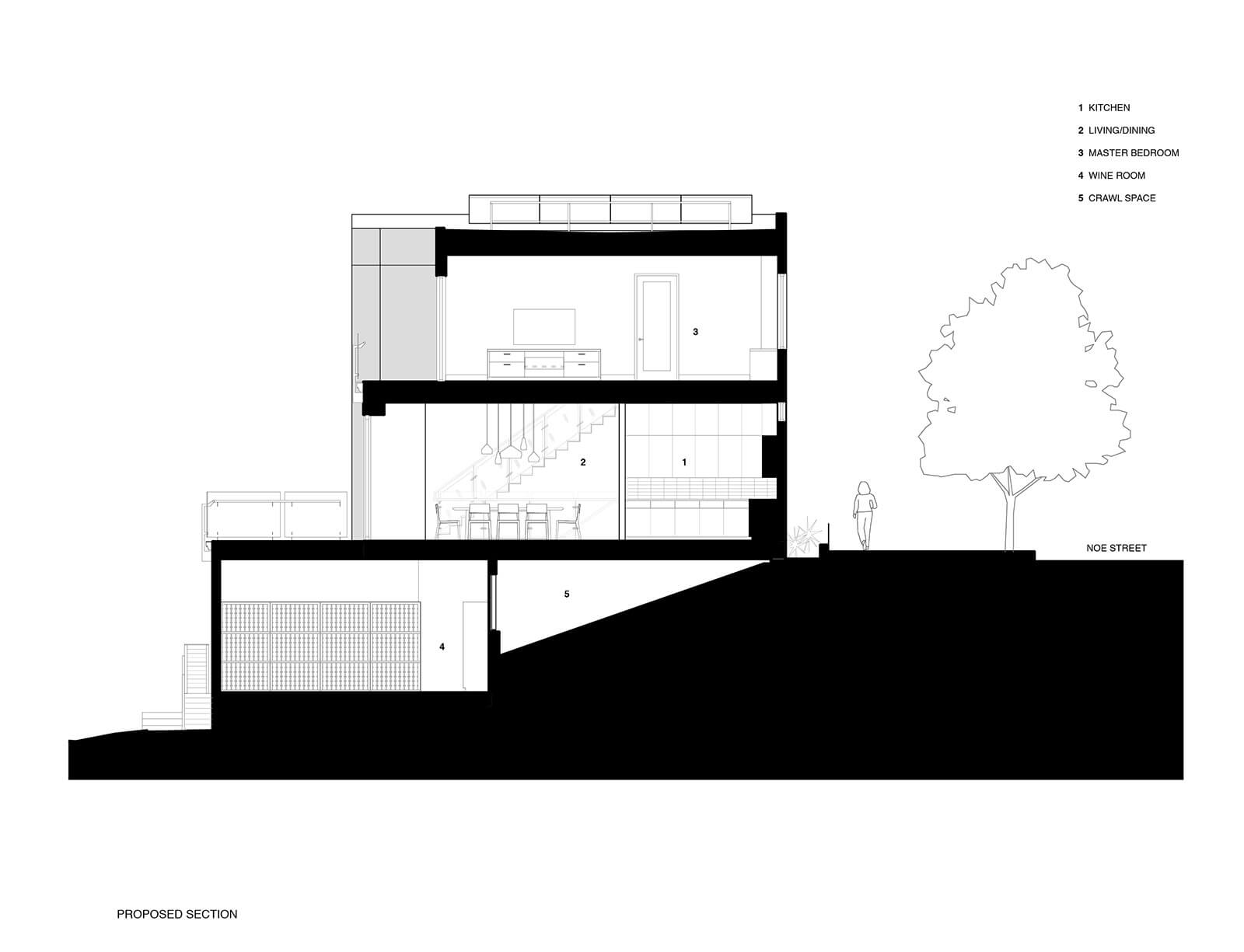 From inside to outside, the architectural/engineering team provided full-services every step of the way, from initial concepts to final completion in 2013: City planning, building permits, and all phases of design and construction oversight, including architecture, interiors, furnishings, landscape, and lighting.